项目介绍
Architectural Engineering aims for innovation in the design of buildings by approaching architecture from an engineering point of view. The emphasis is on the technical aspects of architecture: structure, materials, services, and comfort requirements are considered in a multidisciplinary setting in order to quantify, assess, and improve the quality, cost, and sustainability of buildings and the built environment. In order to achieve this goal, fundamental, applied, and policy oriented research is performed, and a continuous effort is made to bridge the gaps between research, education, and practice. The Sustainable Building Group, led by prof. Karen Allacker, is part of the Architectural Engineering Section and aims for advancing the state of the art in life cycle environmental impact assessment and life cycle costing of the built environment. Various scale levels are focused on: building materials, building elements, buildings, neighbourhoods and cities. Our research group contributes to the domain through advancing methodological aspects, e.g. dynamic life cycle studies, developing design support tools, e.g. TOTEM, and defining sustainable building strategies, e.g. climate resilient and circular building.Website unit
Project
In Europe, the building sector is responsible for about 36% of the greenhouse gas emissions. To reach environmental and climate targets, this sector requires an important transformation, both energy and material related. The aim of this PhD research is to develop a dynamic Life Cycle Assessment (LCA) model of the housing stock in Flanders to support policy makers to steer more effectively towards a lower environmental impact of the built environment. A building-by-building approach is used by modelling each dwelling of the housing stock. The model covers temporal evolutions in the housing stock and changes of external factors related to the energy mix, material consumption and climate change. 3D stock models and geospatial (GIS) data are used to provide insight in the spatial distribution of the environmental impacts. To define the modelling requirements and enable decision support at different scale levels, the dynamic LCA model is applied at both regional (Flanders) and city level. Two policy applications are elaborated to illustrate the potential of the LCA model. First, the model is used to define environmental benchmarks for residential buildings in Flanders, extending the already existing energy benchmarks with life cycle environmental impacts. Second, the model is applied to develop and assess renovation strategies for residential buildings to comply with the defined benchmarks. This second application supports the important challenge to increase the annual renovation rate of the building stock.
Profile
For this PhD position we are looking for an (architectural, civil or environmental) engineer interested in developing quantitative models of the building stock, building energy modelling and assessing life cycle environmental impacts.This includes the inventory, quantification, modelling and assessment of residential buildings in Belgium and make statistical analyses.Required software skills: ArcGis, MSOffice and LCA software to develop the quantitative tools.Preferred degree requirements: master in (architecture-)engineering.You work proactively and independently and have good communication skills.You have a very good knowledge of English, both spoken and written. Knowledge of Dutch is a plus.You are highly motivated, ambitious and result-oriented.
Offer
VITO and KU Leuven offer the candidate a PhD scholarship of 4 years. The PhD research will be developed in the unit "Smart Energy and Built Environment (SEB)" of VITO and the research division "Architectural Engineering (AE)" of the KU Leuven.Prof. Karen Allacker will be supervisor at the KU Leuven, Dr. Damien Trigaux will be supervisor at VITO. The candidate will work in both institutes, located in Heverlee (KULeuven) and Genk (VITO/Energyville).The preferred starting date is December, 1st, 2022.
You will be guided by a highly motivated and dynamic supervisory team.
Interested?
For more information please contact Mr. Damien Trigaux, tel.: +32 16 32 13 76, mail: damien.trigaux@kuleuven.be.You can apply for this job no later than August 31, 2022 via the online application toolKU Leuven seeks to foster an environment where all talents can flourish, regardless of gender, age, cultural background, nationality or impairments. If you have any questions relating to accessibility or support, please contact us at diversiteit.HR@kuleuven.be.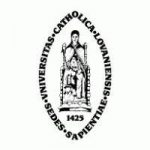 院校简介
鲁汶大学是比利时久负盛名的世界百强名校。
查看院校介绍
相关项目推荐
KD博士实时收录全球顶尖院校的博士项目,总有一个项目等着你!