项目介绍
Introduction
Pharmacy as a profession is continually evolving to expand its scope of services and responsibilities to meet the needs of patients in a rapidly changing healthcare system. To face the challenges in the practice of pharmacy in Singapore and abroad, pharmacists must be equipped with knowledge, skills, attitudes and values required to deliver high quality, consistent and safe treatments to patients in collaboration with other health care professionals.
In tandem with the transformation of the health services in Singapore, postgraduate training of the pharmacist is needed to meet the demand for advanced generalist and specialist pharmacists to raise the quality of care in the healthcare system so as to manage the increased complexity and burden of both acute and chronic diseases.
The primary objective of the NUS Doctor of Pharmacy (Pharm.D.) Programme is to train pharmacy practitioners to possess leadership qualities, advanced expertise and clinical experience that enable them to be at the forefront of the Pharmacy profession and health care in a variety of settings – institutional, community practice, government, academia, industry, translational research and practice development.
The Pharm.D. curriculum emphasizes patient-focused care to develop reflective practitioners with knowledge, skills and attitudes to critically evaluate personalised pharmaceutical care and modify therapy in a timely and effective manner.
Application
Application closing date for both full-time and part-time programmes is 15 March of every year, for the August intake.
More information on application is available here: https://www.science.nus.edu.sg/graduate-studies/coursework-overview/application-information.
Online application submission is through: https://inetapps.nus.edu.sg/GDA2/Home.aspx.
Please take note that Pharm.D. applicants must also include the following as supporting documents for application:
their CV,
A personal statement, and
the original letter of good standing from the Singapore Pharmacy Council
After completing the online application, the completed online application form must be printed. The printed application form, with all the supporting documents should be mailed to the following address:
Department of Pharmacy
National University of Singapore
Block S4A, Level 3
18 Science Drive 4
Singapore 117543
Republic of Singapore
Attn: Graduate Research Programme
For further enquiries, please contact Pharmacy Programme Admin at PHABOX7@nus.edu.sg.
Admission Requirements
Criteria for Admission
Candidates must be holders of the following degree, or its equivalent:
Bachelor of Science in Pharmacy (Honours)
Candidates must have fulfilled the pre-registration pharmacist training requirements and registered to practise Pharmacy in Singapore
Preference for those with relevant work experience as a pharmacist (hospital, community etc.)
Candidates will also be evaluated based on an interview, their written statement of career goals and at least three letters of recommendation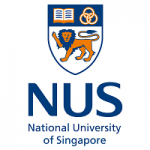 院校简介
新加坡国立大学是新加坡首屈一指的世界级顶尖大学。
查看院校介绍
相关项目推荐
KD博士实时收录全球顶尖院校的博士项目,总有一个项目等着你!