项目介绍
With an ultimate goal to enhance the competitiveness of enterprises in China and around, the DBA program is designed to nurture business leaders with excellent research expertise and strategic global vision. In this professional doctorate programme, we aim at:
Demonstrating adherence to personal and professional ethics;
Equipping the students with advanced knowledge and research capability in a variety of areas, including corporate governance, investment, international finance, global strategy and managerial innovation;
Enabling them to apply research outcomes to real-life cases, enhancing their analytical skills, problem-solving abilities and decision-making strategies;
Broadening the vision and mindset of students, creating synergies from national sentiments and global perspectives; and
Establishing global leadership and innovative spirits of the DBA students in the business world.
On top of academic learning, the DBA Programme also blends in student activities as well as company visits, talks and seminars to make sure our doctoral students benefit from a full scope of training in the programme. It also serves a platform for building up their own network though different activities arranged by our professional programme team.
The Doctor of Business Administration Programme requires students to complete 120 credits in 4 years on a part-time basis. Students are required to complete 66 credits from the Coursework Phase in two years' time and to complete 54 credits from the Research Phase.
Coursework Phase
Year 1 + Year 2
Students are required to complete 66 credits:
Research and Enrichment Module (21 credits)
Core Courses (36 credits)
Elective Courses (9 credits)
The coursework components aims at equipping students with advanced business knowledge and comprehensive research skills in various areas. It enables them to apply research outcomes to real-life cases. It benefits to the students in broaden up their visions, mindset and to establish global leadership and innovative spirits.
The courses are designed in three featured areas:
1. Economics, Finance and Accounting;
2. Management and Strategy; and
3. Marketing and Business Analytics
DBA candidature will be confirmed after all coursework requirements are completed and pass preliminary oral defense.
Research Phase
Year 3 + Year 4
Students who progress to the research phase are required to attain 54 credits through completion of a thesis (40,000 words in total) under the supervision from the scholars from HKU and/or Peking University.
The DBA candidates to complete the credits though preparing the:
Research Proposal;
Preliminary Oral Defense;
Thesis and Thesis Oral Defense.
Awarding
The degree of Doctor of Business Administration will be awarded by The University of Hong Kong upon successfully completion of the graduation requirement.
Applicants should:

1. Hold a Master's degree (or above) in business or related disciplines, or equivalent qualifications; and
2. Possess at least twelve years of managerial experience on top of prior experience in reaching management ranks.
3. Applicants in senior management positions who possess a recognized first degree and membership from a recognized professional body may also be considered on a case-by-case basis. The decision of admission is subject to the Admissions Committee's decision and availability of seats.
English Proficiency Requirement:
Applicants, who gained their degree qualifications in which the medium of instruction is non-English, are required to complete a qualifying examination offered by The University of Hong Kong.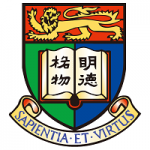 院校简介
香港大学是中国香港的一所国际化公立研究型大学,有亚洲"常春藤"之称。
查看院校介绍
相关项目推荐
KD博士实时收录全球顶尖院校的博士项目,总有一个项目等着你!