项目介绍
About the SMU DBA Programme
The Singapore Management University (SMU) Doctor of Business Administration (DBA) is a practice research doctorate programme for business leaders, senior management and rising managers who aspire to pursue practice-driven research with the potential to create business impact.
The SMU DBA enables participants of the programme to develop a portfolio of skills for influencing management practice, conducting applied and field research, and teaching competently.
The SMU DBA offers a track on innovation.
---
Programme Structure
Please refer to the detailed DBA curriculum for more information.
| | |
| --- | --- |
| Qualifications | At least a Bachelor's degree.A Master's degree is a plus but not required. |
| Experience | At least 10 years |
| Good GRE or GMAT Results | Applicants are encouraged to sit for the SMU admissions examination if they do not have a GRE or GMAT score.GMAT registration informationGRE registration informationThe tests must be taken within 5 years before the proposed date of admission. The institution code is 2861. |
| Good TOEFL or IELTS Scores | For applicants whose medium of instruction at the Bachelor's/Master's level was not English.TOEFL registration informationIELTS registration informationThe tests must be taken within 2 years before the proposed date of admission. The SMU institution code for TOEFL is 9014. |
| Supporting Documents | Identity Card/PassportLatest Curriculum Vitae with a recent photographDegree Certificates & Transcripts2 Personal Statements3 Recommendation/ Reference Letters |
Our admission decision will be based on an assessment of the entire application package.
The DBA is a full-time programme with intakes in August (Term 1) and January (Term 2) every year. However, the School's Graduate Research Programmes Office may consider late admissions in May (Term 3) on a case-by-case basis.
| | | |
| --- | --- | --- |
| Proposed Application Period & Timeline | Timeline for Term 1 (Aug Intake) | Timeline for Term 2 (Jan Intake) |
| Online Application Period | 1 Jan to 30 Apr | 1 Jun to 30 Sep (of prior year) |
| Interview & Admission Consideration | By 20 May | By 20 Oct (of prior year) |
| Offer & Acceptance by Participant | By 15 Jun | By 15 Nov (of prior year) |
All shortlisted applicants will be interviewed. Face-to-face interviews are held for local candidates, and telephone or web-conferencing interviews are carried out for international applicants. Applicants will be informed if they are selected for interview via email.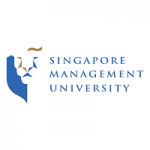 院校简介
新加坡管理大学是亚洲乃至世界顶级的财经类院校。
查看院校介绍
相关项目推荐
KD博士实时收录全球顶尖院校的博士项目,总有一个项目等着你!