项目介绍
Job description
Patient flow logistics increasingly is a concern for health care systems worldwide. Problems of patient flow management have been associated with short supplies, bottlenecks, long queues, delays for the patients and unpredictable workload. In disasters, however, these problems are exacerbated by the tremendous surge of patients that rapidly need care, exacerbated by disrupted critical infrastructures. Thus far, the fields of disaster logistics and health logistics are largely separate, even though there are many important feedback loops between logistics and health care systems that need to be considered.
In this project, we aim to develop a new comprehensive model and approach for real-time patient flow logistics & disaster decisions that starts from the patient flows throughout the health care system against the backdrop of disrupted infrastructures and high levels of uncertainty.
Our approach integrates the various decisions that need to be taken during the patient journey for different disaster scenarios. To this end, you will start with interviews and ethnographic research in hospitals, health care providers at different levels and emergency services to understand decision-making behaviour. This process will allow us to develop decision and flow models and generate a comparative analysis of patient journeys under different circumstances. Based on the decision and flow models, you will proceed with the development of a new discrete-event modelling tool that simulates the patient journey through the health care system given the insights about patient and decision-making behaviour in disasters.
This project is uniquely embedded into the Pandemic and Disaster Preparedness Center (PDPC) frontrunner project "Pandemic Lessons for Flood Disaster Preparedness", bringing together leading from Erasmus MC, TU Delft and Erasmus University Rotterdam. PDPC aims to prepare society for future pandemics and disasters. We will reduce vulnerabilities and risks and build resilience through effective disaster prevention, preparedness and recovery measures. Convergence of the technical, medical and social sciences is essential for developing the next generation of approaches to disasters and pandemics. In the foreseeable future, our society can expect many more and unforeseen virus outbreaks and extreme events because of climate change. But how do we protect society from the next pandemic or disaster? Which of the lessons learnt could develop prevention and intervention measures, and how could research contribute to preparedness?
You will be supervised by experts from all institutes: Prof. Tina Comes and Dr. Saba Hinrichs-Krapels (TU Delft); Dr. Tjebbe Hagenaars (EMC) and Prof. Roland Bal (EUR), and work in a multi-disciplinary team on this frontrunner project. This embedding ensures access to a broad network of partners in research, policy and practice, in the Netherlands and worldwide. You may also gain experience in supervising MSc students as well as engage in teaching if you wish. Via our network and tailored mentoring, we will create opportunities for you to develop your career through support for conferences, collaborations and training possibilities.
Requirements
You are a highly motivated and enthusiastic researcher (F/M) with the ambition to conduct high-quality interdisciplinary research bridging qualitiative and quantitative methods to improve pandemic & disaster preparedness.
You have an MSc Degree in Logistics & Supply Chain Management; Operations Research; Health Management; Policy Analysis; or a related field;
You are an independent and original thinker with a creative mindset;
You combine experience or a keen interest in qualitative research methods (interviews, ethnographic research) with experience in simulation modeling;
You thrive in a collaborative and multi-disciplinary environment and look forward to interacting with researchers and experts on different domains;
You have an excellent command of spoken and written English and good communication skills. Dutch is a plus;
You have excellent study results, and academic writing skills are regarded as assets.
Doing a PhD at TU Delft requires English proficiency at a certain level to ensure that the candidate is able to communicate and interact well, participate in English-taught Doctoral Education courses, and write scientific articles and a final thesis. For more details please check the Graduate Schools Admission Requirements.
Conditions of employment
Doctoral candidates will be offered a 4-year period of employment in principle, but in the form of 2 employment contracts. An initial 1,5 year contract with an official go/no go progress assessment within 15 months. Followed by an additional contract for the remaining 2,5 years assuming everything goes well and performance requirements are met.
Salary and benefits are in accordance with the Collective Labour Agreement for Dutch Universities, increasing from € 2541 per month in the first year to € 3247 in the fourth year. As a PhD candidate you will be enrolled in the TU Delft Graduate School. The TU Delft Graduate School provides an inspiring research environment with an excellent team of supervisors, academic staff and a mentor. The Doctoral Education Programme is aimed at developing your transferable, discipline-related and research skills.
The TU Delft offers a customisable compensation package, discounts on health insurance and sport memberships, and a monthly work costs contribution. Flexible work schedules can be arranged. For international applicants we offer the Coming to Delft Service and Partner Career Advice to assist you with your relocation.
TU Delft (Delft University of Technology)
Delft University of Technology is built on strong foundations. As creators of the world-famous Dutch waterworks and pioneers in biotech, TU Delft is a top international university combining science, engineering and design. It delivers world class results in education, research and innovation to address challenges in the areas of energy, climate, mobility, health and digital society. For generations, our engineers have proven to be entrepreneurial problem-solvers, both in business and in a social context.
At TU Delft we embrace diversity as one of our core values and we actively engage to be a university where you feel at home and can flourish. We value different perspectives and qualities. We believe this makes our work more innovative, the TU Delft community more vibrant and the world more just. Together, we imagine, invent and create solutions using technology to have a positive impact on a global scale. That is why we invite you to apply. Your application will receive fair consideration.
Challenge. Change. Impact!
Faculty Technology, Policy and Management
With its excellent education and research at the intersection of technology, society and policy, the Faculty of TPM makes an important contribution to solving complex technical-social issues, such as energy transition, mobility, digitalisation, water management and (cyber) security. We combine insights from the engineering sciences, the social and the humanities. We develop robust models and designs, are internationally oriented and have an extensive network with knowledge institutions, companies, social organisations and governments.
Click here to go to the website of the Faculty of Technology, Policy and Management.
Additional information
For more information about this vacancy, please contact Prof. Tina Comes (t.comes@tudelft.nl)
Application procedure
Are you interested in this position?
Please apply by September 11th, 2022, by submitting the following information:
Curriculum Vitae (CV);
Motivation letter indicating your research interests and experience;
Diplomas/degrees including a grade transcript of previous education at Master level;
Names and details of two references who support your application (e.g., professor/supervisor from MSc program);
Formal evidence on analytical skills (GRE/GMAT) and/or language proficiency, if available;
Proof of academic writing skills by link to MSc thesis, or research paper.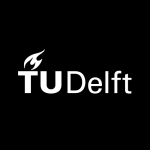 院校简介
代尔夫特理工大学是荷兰历史最悠久、规模最大、综合实力最强的理工大学,系欧洲顶尖工科联盟IDEA联盟成员。
查看院校介绍
相关项目推荐
KD博士实时收录全球顶尖院校的博士项目,总有一个项目等着你!