项目介绍
We invite applications for a 3-year PhD scholarship in Diamond Sensing and Optical Manipulation, starting as soon as possible and to work in the Section for Magnetic Resonance at DTU Health Tech.
The research is interdisciplinary and part of a 7-year research project "Intracellular mechanics and diamond based sensing" funded by the Danish Research Councils and the Novo Nordisk Foundation. A collaboration between researchers at DTU Health Technology and DTU Physics as well as international partners provides the scientific environment. The overall vision of the project is to develop methods that can monitor intracellular life: We will use the quantum mechanical properties of defects in nanodiamonds to develop sensing modalities that can monitor intracellular temperature and ultimately as basis for intra- and extracellular NMR. At the same time, we will use the nanodiamonds as probe particles for optical trapping and thereby measure intracellular viscosity and elasticity. Further, we aim to investigate single cells, initially from the immune system, using these nanodiamond sensors.
Responsibilities and tasks
In your PhD project, you will develop and explore sensing protocols for optically trapped nanodiamonds to conduct magnetic resonance sensing in a microfluidic setting and contribute to efforts by other team members on measurements of intracellular mechanical properties and local temperature inside single biological cells. Your research will be instrumental for our future ability to conduct in-situ, local NMR spectroscopy inside such single cells.
These contributions require a combination of interests and skills, ranging from microscopy and microfluidics, optics, data analysis and computer control of an experimental setup to theoretical modelling. Depending on your prior experience and training needs, we will sharpen your skills and provide you with opportunities to develop as a scientist. You will contribute with solutions and suggestions that can bring the entire research team closer to the overall goals of the project.
As part of your project, you will spend time with one or several of our international collaborators, who are frontrunners in diamond sensing and diamond materials or in diamond sensing with cells.
You are ambitious; possess a strong internal drive and perseverance as well as a sincere interest in interdisciplinary science. You have demonstrated academic excellence and/or remarkable scientific achievements. You know how to "make things work" and you work well both in a group with other team members as well as on your own.
Qualifications
You must have a two-year master's degree (120 ECTS points) or a similar degree with an academic level equivalent to a two-year master's degree.
The ideal candidate has
Experience with optics and optical experimental setups
Experience with programming (python or other relevant software) for hardware control and/or numerical modelling.
Scientific curiosity and ambition to investigate unexplored ground.
Sincere interest in interdisciplinary work and a "can-do" attitude.
We imagine you have an MSc degree in physics, biophysics, optics, nanoscience, biomedical engineering, or similar – preferably with training involving fluidics and biological systems.
Approval and Enrolment
The scholarship for the PhD degree is subject to academic approval, and the candidate will be enrolled in one of the general degree programmes at DTU. For information about our enrolment requirements and the general planning of the PhD study programme, please see the DTU PhD Guide.
We offer
DTU is a leading technical university globally recognized for the excellence of its research, education, innovation and scientific advice. We offer a rewarding and challenging job in an international environment. We strive for academic excellence in an environment characterized by collegial respect and academic freedom tempered by responsibility.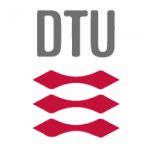 院校简介
丹麦技术大学坐落于北欧丹麦王国-哥本哈根大区,由著名物理学家奥斯特于1829年创建。
查看院校介绍
相关项目推荐
KD博士实时收录全球顶尖院校的博士项目,总有一个项目等着你!