项目介绍
JOB DESCRIPTION
Thermochemical heat storage (TCH) is a promising technology for the efficient utilization of renewable energy all over the year. The heart of a TCH system is the reactor, where the reaction between the Thermochemical material and a gas occurs. This reaction involves a coupled heat and mass transfer which determines the performance of the system. The state-of-the-art reactors working in the fixed bed concepts have limitations in either heat or mass transfer. This project aims to overcome these limitations by developing a new type of reactor.
During this exciting cross-disciplinary project you will acquire unique expertise and outstanding skills through close contact with academic collaborators.
YOUR PROFILE
You hold a Master's degree in Chemical engineering, Applied Physics or Mechanical engineering.
A background in experimentation, knowledge of materials characterization and thermal energy storage technologies is desirable.
Knowledge of reaction engineering will be regarded as a plus.
Previous knowledge in designing experimental apparatus and test methods.
Your writing skills are good – you have written technical reports and/or scientific papers.
You have strong analytical skills and the ability to work independently as well in a team.
You have excellent communication skills.
You are fluent in English, both spoken and written .
You have experience in doing multidisciplinary based research.
You have an interest in contributing to a high quality, impactful working team with several post docs and PhD candidates.
OUR OFFER
We offer you a very challenging position in an inspiring multidisciplinary environment. The university offers a dynamic ecosystem with enthusiastic colleagues in which internationalization is an important part of the strategic agenda.
We offer a four-year fulltime PhD position.
We provide a stimulating, modern research environment with world-class research facilities.
You will be part of a dedicated team with which you will collaborate extensively with industry.
A starting salary of € 2.434,- gross per month in the first year and increasing to € 3.111 gross per month in the fourth year.
An annual holiday allowance of 8% of the gross annual salary, and an annual year-end bonus of 8.3%.
A solid pension scheme.
Minimum of 29 leave days in case of full-time employment.
We provide excellent mentorship and a stimulating research environment to accelerate your further professional and personal growth.
The University of Twente is situated on a green and lively campus with lots of facilities for sports and other activities.
Your first responsibility is to carry out the research, but you are also encouraged to acquire teaching experience. We support you to broaden your knowledge by joining international exchange programs, by participating in national and international conferences and workshops and by visiting industrial companies, research institutes, and universities worldwide.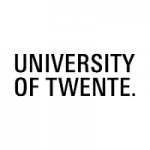 院校简介
屯特大学是荷兰著名大学,也是欧洲创新型大学联盟成员之一。
查看院校介绍