项目介绍
Job description
To flatten the curve of climate change, urgent actions are needed. In 2019 the European Commission (EC) launched the European Green Deal (EGD) strategy to overcome climate change challenges. Complementary to this the Sustainable and Smart Mobility Strategy was published in December 2020. Greening transport is one of the key objectives of the EGD. Transport accounts for 25% of the EU's greenhouse gas (GHG) emissions. The objective of the EGD is to reduce the GHG emissions of transport by 90% by 2050. Waterborne transport accounts for approximately 13% of EU's transport GHG emissions, which equals to more than 3% of the total EU GHG emissions.
In this context, seaports will play a major role in boosting the use of cleaner technologies, green energy carriers and logistics concepts in maritime transport (sea), port operations (transhipment and storage) and hinterland transport (road, rail, barge, and pipeline) to reduce GHG emissions. The Port of Rotterdam, the largest seaport in Europe with many transport connections for all modes of transport, is frontrunner in the energy transition and has the vision to become a zero-emission port by 2050. Together with the Fellow Ports HAROPA, Sines and DeltaPort (inland port), the Port of Rotterdam supports the EGD sustainability goals. The intention is to perform a large range of pilot projects as input for a Masterplan toward zero emissions in 2050 by 45 consortium partners working together in the MAGPIE project.
MAGPIE will create demonstration and pilot projects in the living laboratory environment of the Port of Rotterdam, to advance technological, operational, digital and organisational aspects of energy supply for use in ports and reduce emissions.
This PhD project is focused on developing terminal approach and transshipment concept that enables to instantly and autonomously load and unload small-scale barge within a kiss and ride concept, incorporating seamless integration possibilities with terminal operations (stack). The autonomous transshipment equipment is interconnected with purpose-designed inter-terminal barges operating at the 'non-sea-side' and autonomous trucks.
The design of autonomous transshipment infrastructure will be a new concept design and not automating an existing one. The design will mainly focus on the design of dedicated equipment for autonomous loading/unloading of the autonomous barge, however it will take in consideration the interaction with surrounding systems (the barge size, optimal position, orientation and location, system for autonomous mooring/unmooring etc.), hereby contributing to reaching port logistics sustainability goals. An integrated design of the equipment for autonomous quick loading/unloading of container(s) will include positioning, orientation as well as structural integrity, and will be developed using advanced design tools including system dynamics analyses, advanced analytical modeling, FEA modeling and multi-body simulations. The integrated system design will include system design level for overall functionality and a generative design for the individual equipment. The design will consider system level from logistics point of view, equipment and cargo level. The innovative concept is envisioned to include the structural design of the equipment, as well as all interfaces, sensors, actuators and controllers for autonomous loading/unloading.
The design will be validated using a model-scale demonstrator setup at TU Delft lab facilities to showcase the innovative concept design for autonomous transshipment. The transshipment system will be tested with the interaction of the existing TU Delft fleet to show the potential for scaling up towards real-size implementation in the Port of Rotterdam by collaborating with the consortium partners.
Requirements
Applicants for this position should have the following:
MSc in mechanical engineering, maritime technology, mechanical design, system engineering or related areas
Good communication and writing skills in English
Cllaborative attitude with companies and research institutes
Desirable: demonstrable affinity with design in a port or logistic context
Desirable: experience in parametric or generative design
Desirable: Affinity with control engineering and system design
Conditions of employment
TU Delft offers PhD-candidates a 4-year contract, with an official go/no go progress assessment after one year. Salary and benefits are in accordance with the Collective Labour Agreement for Dutch Universities, increasing from € 2395 per month in the first year to € 3061 in the fourth year. As a PhD candidate you will be enrolled in the TU Delft Graduate School. The TU Delft Graduate School provides an inspiring research environment with an excellent team of supervisors, academic staff and a mentor. The Doctoral Education Programme is aimed at developing your transferable, discipline-related and research skills.
The TU Delft offers a customisable compensation package, discounts on health insurance and sport memberships, and a monthly work costs contribution. Flexible work schedules can be arranged. For international applicants we offer the Coming to Delft Service and Partner Career Advice to assist you with your relocation.
TU Delft (Delft University of Technology)
Delft University of Technology is built on strong foundations. As creators of the world-famous Dutch waterworks and pioneers in biotech, TU Delft is a top international university combining science, engineering and design. It delivers world class results in education, research and innovation to address challenges in the areas of energy, climate, mobility, health and digital society. For generations, our engineers have proven to be entrepreneurial problem-solvers, both in business and in a social context. At TU Delft we embrace diversity and aim to be as inclusive as possible (see our Code of Conduct). Together, we imagine, invent and create solutions using technology to have a positive impact on a global scale.
Challenge. Change. Impact!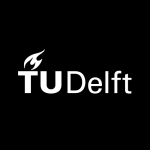 院校简介
代尔夫特理工大学是荷兰历史最悠久、规模最大、综合实力最强的理工大学,系欧洲顶尖工科联盟IDEA联盟成员。
查看院校介绍