项目介绍
The research group Gramazio Kohler Research, Chair of Architecture and Digital Fabrication, situated at the Institute of Technology in Architecture (ITA), Department of Architecture at ETH Zurich, seeks a highly motivated PhD candidate to work on the subject of design and fabrication of integrated 3D printing facade systems.
Project background
This PhD research project is situated at the Swiss National Centre of Competence in Research Digital Fabrication (NCCR DFAB) – an interdisciplinary research programme that aims at fostering a digital building culture and development of innovative design methods and construction technologies for architecture, engineering and construction.
The project involves the development of prototypical, innovative facade elements with customized environmental properties. Building upon the ongoing project Integrative Façade Systems within the NCCR DFAB, this project concerns a hybrid lightweight facade system composed of structural timber elements and 3D-printed facade components, which is fully disassemblable and/or made of recyclable parts and materials. The doctoral thesis will be pursued in collaboration with research colleagues from other groups at ETH Zurich and HSLU specializing in the facade's environmental performance assessment and custom 3D printing setup development. The project will start upon mutual agreement, earliest by October 1st, 2022.
Job description
Within this interdisciplinary endeavor, you will co-develop methods to integrate the timber structures with 3DP facade elements, their constraints and specific requirements. Your research will encompass the facade's computational design, constructive detailing, automated data generation for 3DP and CNC timber processing and full-scale architectural demonstration. Your work will entail the development of software tools, architectural design, as well as physical experiments and prototyping. The project aims to culminate in a large-scale demonstrator to be fabricated in the Robotic Fabrication Laboratory (RFL) at ETH Hönggerberg.
Your profile
We are looking for a talented and motivated architect and researcher with architectural practice experience and with outstanding skills in computational design, 3D printing and robotic fabrication as well as with constructive detailing and planning. We expect programming experience (e.g. Python) and strong analytical as well as architectural skills. The candidate must enjoy research by design and through physical experimentation.
You should be fluent in German and English, demonstrate a high level of initiative and independence, and enjoy working in a diverse and interdisciplinary research team. Applicants must hold a Master's degree acquired at university level (equivalent to the FHEQ-Level 7) in architecture or related fields.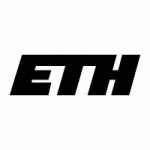 院校简介
苏黎世联邦理工是国际研究型大学联盟、全球大学高研院联盟、IDEA联盟成员,是闻名全球的世界顶尖研究型大学,连续多年位居欧洲大陆高校翘首。
查看院校介绍