项目介绍
The research programme of the HKU Faculty of Dentistry is aligned with the newly established University Strategic Research Themes and covers a wide range of issues related to oral health. Our research themes are organised according to the following three themes.Research in these three key areas is cross-disciplinary and performance-driven, and is supported by an outstanding infrastructure, which includes state-of-the-art central research laboratories and fully qualified technicians and support staff. Our researchers have an international reputation and have won awards for their research output and expert supervisory skills.Applications are welcome from individuals wishing to pursue MPhil or PhD research studies. University graduates of any discipline can apply; enrolment is not limited to dental graduates. For suitable applicants, we award a limited number of postgraduate scholarships by competition. There is no restriction quota for self-funded students.You may enrol either in one of our three multidisciplinary research themes, or in one of the Faculty's 10 specialty-based research areas, which are outlined below. Potential applicants should visit the Faculty webpage for application details.
Application and EnquiriesAPPLICATION FORMSAll applications should be submitted to the Online Application System. Please visit the website of the Graduate School at http://www.gradsch.hku.hk/gradsch/rola/online-application-for-mphil-phd-admission for application details.Applications are welcome all year round.COMPOSITION FEE
MPhil and PhD – full-time : HK$42,100 p.a. (~ US$5,400.00)
MPhil and PhD – part-time : HK$63,000 p.a. (~ US$8,050.00)
GENERAL ENQUIRIESProfessor Zhang, Chengfei (Associate Dean (Research and Innovation) & Chairman of Faculty Higher Degrees Committee)
Tel: (852) 2859 0371 / E-mail: zhangcf@hku.hkSPECIFIC ENQUIRIESPlease visit this page, search for your key area of interest for your MPhil or PhD study, and contact the appropriate academic staff member pursuing research in that area.
Doctor of Philosophy (PhD)
Full-time (4 years) or Part-time (6 years) for candidates without a research Master's degree. Full-time (3 years) or Part-time (4½ years) for candidates holding a research Master's degree. PhD programmes are offered in a range of research areas (listed above) and aim to provide further research training that fosters the development of independent research skills.Students are expected to be highly self-motivated and to work with a supervisor in reading the literature and conducting research. The PhD research should be an original contribution to knowledge and worthy of publication. PhD students without a research Master's degree will be required to follow an approved course of study and research including coursework. The objective of the coursework component is to aid research work and preparation for writing the thesis.
Joint PhD Programme
The Joint PhD programme between the Faculty of Dentistry, HKU and the Dental Institute of King's College London is now open for outstanding students to apply.RESEARCH AREAS
Academic Divisions
Applied Oral Sciences and Community Dental Care
– Includes Dental Materials Science; Dental Public Health; Oral and Maxillofacial Radiology and Oral Biosciences
DIVISION COORDINATOR
Professor C.P. McGrath
Tel: 2859 0513 / Email: mcgrathc@hku.hk
Oral and Maxillofacial Surgery
DIVISION COORDINATOR
Dr. R. Su
Tel: 2859 0267 / Email: richsu@hku.hk
Paediatric Dentistry and Orthodontics
DIVISION COORDINATOR
Dr. Y. Yang
Tel: 2859 0252 / Email: yangyanq@hku.hk
Periodontology and Implant Dentistry
DIVISION COORDINATOR
Professor W.K. Leung
Email: ewkleung@hku.hk
Restorative Dental Sciences
– Includes Cariology; Endodontology and Prosthodontics
DIVISION COORDINATOR
Professor M. Burrow
Tel: 2859 0211 / Email: mfburr58@hku.hk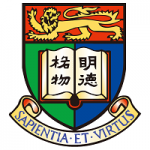 院校简介
香港大学是中国香港的一所国际化公立研究型大学,有亚洲"常春藤"之称。
查看院校介绍
相关项目推荐
KD博士实时收录全球顶尖院校的博士项目,总有一个项目等着你!