项目介绍
Job description
Modern concrete production has become a rather complex problem as concrete can include wide range of constituent materials (cement, mineral additions, alternative binders, chemical admixtures, recycled aggregates,..) and must fulfil multiple performance requirements (safety, serviceability, durability, environmental impact, and economy), being subjected to several constraints such materials availability, weather conditions, energy prices, target limit for CO2/m3,… Therefore, more intelligent control systems are needed in the concrete industry, which requires models based on a more comprehensive understanding of the entire production process. This can be achieved through the integration of sensor technologies (to collect data) and machine learning (ML). Sensors embedded in the relevant processes can provide information about the spatial distribution and temporal changes of a wide range of parameters, relevant to each production step and the final performance of the concrete structure. ML can learn the complex interactions among parameters obtained from the sensors data and other streams of data (materials characteristics, materials source, mix-proportions, weather forecasts,…), and perform prediction without the need for an empirical model, or in conjunction with one.
In this PhD project, we will explore the use of new sensor technologies and machine learning to develop decision support tools for the concrete industry.
This project will be executed at TU Delft, within the Concrete Structures section (https://bit.ly/3Rbx4nG) under the supervision of Dr. Sandra Nunes from faculty Civil Engineering and Geosciences; and in collaboration with Dr. Neil Yorke-Smith (director of STAR Lab, https://starlab.ewi.tudelft.nl/) and Dr. Rihan Hai, both from faculty of Electrical Engineering, Mathematics and Computer Science.      
Requirements
Our ideal candidate has a clear and unambiguous ambition toward a sustainable future for the built environment. You are expected to have scientific creativity and broad-knowledge of Engineering. More specifically, you are required to have:
A Master's degree in a field relevant to the PhD research, i.e., Civil Engineering, Structural Engineering, Materials Science with knowledge of machine learning; Computer Science with interest in Civil Engineering applications.
Ability to interact and carry out research with close collaboration with partners from industry
Ability to work both in interdisciplinary teams, but also independently and take leadership and responsibility for research tasks
Excellent communication skills in English, both written and oral.
Doing a PhD at TU Delft requires English proficiency at a certain level to ensure that the candidate is able to communicate and interact well, participate in English-taught Doctoral Education courses, and write scientific articles and a final thesis. For more details please check the Graduate Schools Admission Requirements.
Conditions of employment
Doctoral candidates will be offered a 4-year period of employment in principle, but in the form of 2 employment contracts. An initial 1,5 year contract with an official go/no go progress assessment within 15 months. Followed by an additional contract for the remaining 2,5 years assuming everything goes well and performance requirements are met.
Salary and benefits are in accordance with the Collective Labour Agreement for Dutch Universities, increasing from € 2541 per month in the first year to € 3247 in the fourth year. As a PhD candidate you will be enrolled in the TU Delft Graduate School. The TU Delft Graduate School provides an inspiring research environment with an excellent team of supervisors, academic staff and a mentor. The Doctoral Education Programme is aimed at developing your transferable, discipline-related and research skills.
The TU Delft offers a customisable compensation package, discounts on health insurance and sport memberships, and a monthly work costs contribution. Flexible work schedules can be arranged. For international applicants we offer the Coming to Delft Service and Partner Career Advice to assist you with your relocation.
TU Delft (Delft University of Technology)
Delft University of Technology is built on strong foundations. As creators of the world-famous Dutch waterworks and pioneers in biotech, TU Delft is a top international university combining science, engineering and design. It delivers world class results in education, research and innovation to address challenges in the areas of energy, climate, mobility, health and digital society. For generations, our engineers have proven to be entrepreneurial problem-solvers, both in business and in a social context.
At TU Delft we embrace diversity as one of our core values and we actively engage to be a university where you feel at home and can flourish. We value different perspectives and qualities. We believe this makes our work more innovative, the TU Delft community more vibrant and the world more just. Together, we imagine, invent and create solutions using technology to have a positive impact on a global scale. That is why we invite you to apply. Your application will receive fair consideration.
Challenge. Change. Impact!
Faculty Civil Engineering & Geosciences
The Faculty of Civil Engineering & Geosciences (CEG) is committed to outstanding international research and education in the field of civil engineering, applied earth sciences, traffic and transport, water technology, and delta technology. Our research feeds into our educational programmes and covers societal challenges such as climate change, energy transition, resource depletion, urbanisation and the availability of clean water, conducted in close cooperation with a wide range of research institutions. CEG is convinced that Open Science helps to achieve our goals and supports its scientists in integrating Open Science in their research practice. The Faculty of CEG comprises 28 research groups in the following seven departments: Materials Mechanics Management & Design, Engineering Structures, Geoscience and Engineering, Geoscience and Remote Sensing, Transport & Planning, Hydraulic Engineering and Water Management.
Click here to go to the website of the Faculty of Civil Engineering & Geosciences.
Additional information
For more information about this vacancy, please contact Dr. Sandra Nunes (S.C.BarbosaNunes@tudelft.nl).
Application procedure
Are you interested in this vacancy? Please apply before 11 September 2022 via the application button and upload your motivation and CV.
You can apply online. We will not process applications sent by email and/or post.
A pre-Employment screening can be part of the selection procedure.
Acquisition in response to this vacancy is not appreciated.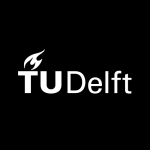 院校简介
代尔夫特理工大学是荷兰历史最悠久、规模最大、综合实力最强的理工大学,系欧洲顶尖工科联盟IDEA联盟成员。
查看院校介绍
相关项目推荐
KD博士实时收录全球顶尖院校的博士项目,总有一个项目等着你!