项目介绍
The Laboratory for Multiphase Thermofluidics and Surface Nanoengineering (MTSN) is in the Department of Mechanical and Process Engineering (D-MAVT). We are looking for a PhD student in the areas of energy, surface science and engineering, and interfacial phenomena. This position is funded by an ERC Starting Grant.
Project background
Hard water – that is, water containing a high concentration of minerals – can lead to fouling deposits in boilers and hot water pipes. Known as limescale, these deposits reduce the energy efficiency of industrial applications and may block filter membranes. This challenge is currently dealt with by chemical additives and modifying the water. In this ERC project, we aim to take a fresh approach where we rationally engineer surfaces to be intrinsically repellent to limescale and other mineral deposits based on the collaborative action of surface topography and composition.
Job description
The focus of this PhD will be on developing a science-base for how surface structure, composition, and environmental factors influence the onset of limescale nucleation, growth, and adhesion. The student will have the unique opportunity to learn, develop, and apply a range of cutting-edge surface nanoengineering techniques and advanced experimental characterization methods. Surfaces will be fabricated guided by theory as will the necessary new diagnostics that we will develop. Findings here will advance one of the most important remaining challenges for applications at the water-energy nexus and will carry fundamental implications for our ability to predict and control limescale formation.
Your profile
Only candidates with a Masters degree (or equivalent) in engineering, materials science, chemistry, physics or related areas from an internationally recognized institution and an excellent academic record will be considered. A strong interest in experimental work is required and previous experience with experimental work is an advantage.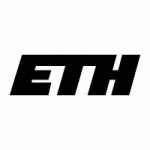 院校简介
苏黎世联邦理工是国际研究型大学联盟、全球大学高研院联盟、IDEA联盟成员,是闻名全球的世界顶尖研究型大学,连续多年位居欧洲大陆高校翘首。
查看院校介绍