项目介绍
Job description
The Shell and Eneco 'CrossWind' partnership were recently awarded the tender to develop the Hollandse Kust Noord offshore wind farm which will come online in 2023 and provide 759MW of power to the Dutch grid (Hollandse Kust (noord) Wind Farm (eneco.com)). As part of the project, Crosswind will execute an ambitious innovation plan demonstrating several new technology initiatives to increase the value of offshore wind energy. Part of this plan involves a package of research carried out as part of a PhD project to look at System Integration. The aims of this research will be to:
Develop and evaluate control strategies which optimise market value of renewable offshore energy based on the current market
Evaluate the economic value of floating solar in providing more 'firm' offshore
Evaluate the market value of energy storage considering the complementary options of advanced control (for example, by under-producing at times of low value, or over-producing at times of high value) and varying capacities of floating solar to 'fill' troughs in wind power
Evaluate the economic value of hydrogen and/or synthetic fuel production and fuel-cell re-genesis as an alternative to battery storage.
Develop a Multidisciplinary Design Analysis and Optimisation (MDAO) framework to evaluate the options to maximise market value of offshore wind energy.
Requirements
This multidisciplinary PhD project provides an exciting opportunity for a candidate to make a real difference in terms of increasing the value of offshore wind energy. The candidate should have an engineering background and preferably a background in wind energy. Good computing skills (e.g. Matlab, Python) would also be an advantage.
Conditions of employment
TU Delft offers PhD-candidates a 4-year contract, with an official go/no go progress assessment after one year. Salary and benefits are in accordance with the Collective Labour Agreement for Dutch Universities, increasing from € 2434 per month in the first year to € 3111 in the fourth year. As a PhD candidate you will be enrolled in the TU Delft Graduate School. The TU Delft Graduate School provides an inspiring research environment with an excellent team of supervisors, academic staff and a mentor. The Doctoral Education Programme is aimed at developing your transferable, discipline-related and research skills.
The TU Delft offers a customisable compensation package, discounts on health insurance and sport memberships, and a monthly work costs contribution. Flexible work schedules can be arranged. For international applicants we offer the Coming to Delft Service and Partner Career Advice to assist you with your relocation.
TU Delft (Delft University of Technology)
Delft University of Technology is built on strong foundations. As creators of the world-famous Dutch waterworks and pioneers in biotech, TU Delft is a top international university combining science, engineering and design. It delivers world class results in education, research and innovation to address challenges in the areas of energy, climate, mobility, health and digital society. For generations, our engineers have proven to be entrepreneurial problem-solvers, both in business and in a social context. At TU Delft we embrace diversity and aim to be as inclusive as possible (see our Code of Conduct). Together, we imagine, invent and create solutions using technology to have a positive impact on a global scale.
Challenge. Change. Impact!
Faculty Aerospace Engineering
The Faculty of Aerospace Engineering at Delft University of Technology is one of the world's most highly ranked (and most comprehensive) research, education and innovation communities devoted entirely to aerospace engineering. More than 200 science staff, around 250 PhD candidates and over 2,700 BSc and MSc students apply aerospace engineering disciplines to address the global societal challenges that threaten us today, climate change without doubt being the most important. Our focal subjects: sustainable aerospace, big data and artificial intelligence, bio-inspired engineering and smart instruments and systems. Working at the faculty means working together. With partners in other faculties, knowledge institutes, governments and industry, both aerospace and non-aerospace. Working in field labs and innovation hubs on our university campus and beyond.
Click here to go to the website of the Faculty of Aerospace Engineering.
The Department of Aerodynamics, Wind Energy and Flight Performance and Propulsion (AWEP) is one of four departments composing Aerospace Engineering. Fundamental research is performed in the Aerodynamics section. Aircraft design, propulsion systems and their integration are the main topics in the FPP section. Wind energy systems, from small wind turbines to large offshore farms, are the objective of the research of the Wind Energy Section. The department operates comprehensive laboratories, equipped with modern wind tunnels and state-of-the-art measurement systems.
The Wind Energy Section facilitates the development of wind energy technology and the expansion of the use of wind power through research and education.
In its research activities there is a focus on large multi megawatt offshore wind turbines and offshore wind farms, though urban and airborne wind power is also addressed. Both technology development aspects as well as fundamental aspects are present in the research program. With respect to educational courses, the BSc and MSc level are offered for Aerospace students, SET students and for the European Wind Energy Master (EWEM) students.  
Additional information
For information about this vacancy, you can contact: Prof.dr. Simon Watson, e-mail: s.j.watson@tudelft.nl, tel. +31 15 278 81896.
Application procedure
Are you interested in this vacancy? Please apply before 8 October 2021 via the application button and upload your motivation and CV.
录取要求
The candidate should have an engineering background and preferably a background in wind energy.

Good computing skills (e.g. Matlab, Python) would also be an advantage.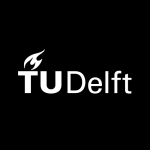 院校简介
代尔夫特理工大学是荷兰历史最悠久、规模最大、综合实力最强的理工大学,系欧洲顶尖工科联盟IDEA联盟成员。
查看院校介绍
相关项目推荐
KD博士收录了全球400所院校的博士项目,总有一个项目等着你!