项目介绍
The Ph.D. student will work within the Section of Analysis of the Department of Mathematics at KU Leuven, as part of a research group working on random matrices, orthogonal polynomials and approximation theory, The research project is part of a research collaboration with the University of Melbourne. Within the 4 year period, the Ph.D. student will stay 12-24 months in Melbourne. Website unit
Project
Non-Hermitian matrices have their eigenvalues in the complex plane. For random non-Hermitian matrices the typical behavior is that the complex eigenvalues behave like mutually repelling charged particles like electrons in a trap that accumulate on a region in the complex plane, known as the droplet. In the simplest cases the droplet is a disk.The doctoral project studies deformations which lead to more complicated droplets. The average characteristic polynomial in these models will be a polynomial with an orthogonality in the complex plane. The zeros of these polynomials typically accumulate along certain contours within the droplet, called a motherbody.
The aim of the project is to describe the topology of the droplets and their motherbodies, their evolution in terms of parameters and to study phase transitions. The goal is to analyse certain models in great detail with tools from integrable probability and asymptotic analysis.The project will be complemented by The University of Melbourne based project and the collaboration will ensure a successful completion of the project.
Offer
We offer a four year PhD scholarship with health insurance and mobility support.The scholarship is part of a collaboration with the University of Melbourne, Australia. The Ph.D. candidate will stay 12-24 months at the University of Melbourne.
Interested?
How to apply?You have to use the online application toolYou have to upload exactly three files: 1. A motivation letter2. CV, including the names of two references3. Transcripts of your bachelor and master studies
Evaluation of candidates will start in January 2021, and will continue until the position is filled.For more information please contact Prof. dr. Arno Kuijlaars, tel.: +32 16 32 70 52, mail: arno.kuijlaars@kuleuven.be.
You can apply for this job no later than August 01, 2021 via the online application toolKU Leuven seeks to foster an environment where all talents can flourish, regardless of gender, age, cultural background, nationality or impairments. If you have any questions relating to accessibility or support, please contact us at diversiteit.HR@kuleuven.be.
录取要求
Master degree in mathematics, or equivalent, with a strong interest in research, as demonstrated by your master thesis. Master students who will obtain their master degree before the fall of 2021 can apply as well.

Candidates should be fluent in English. Knowledge of the Dutch language is not required.

The candidate will have to comply with the KU Leuven regulation on doctoral degrees (https://admin.kuleuven.be/rd/doctoraatsreglement/en/phdregulation-set) and with the regulations of University of Melbourne (https://study.unimelb.edu.au/find/courses/graduate/doctor-of-philosophy-science/entry-requirements)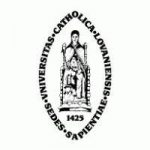 院校简介
鲁汶大学是比利时久负盛名的世界百强名校。
查看院校介绍
相关项目推荐
KD博士收录了全球400所院校的博士项目,总有一个项目等着你!