项目介绍
UiB – Knowledge that shapes society
Through robust and close interaction with the world around us – globally, nationally and locally – we shall be instrumental in building a society based on knowledge, skills and attitudes.
Do you want to take part in shaping the future?
PhD position
There is a vacancy for a PhD position in Computer Science/Human-Computer Interaction (HCI), researching multi-device hyper personalization, at MediaFutures: Research Centre for Responsible Media Technology & Innovation at the Department for information science and media studies, University of Bergen. The position is for 4 years and 25 % of the time is compulsory duties at the department.
MediaFutures is a new centre for research-based innovation at the Department for information science and media studies, University of Bergen, and will be located at Media City Bergen. The centre is a part of the Norwegian Research Council's Research-based Innovation scheme. MediaFutures will in cooperation with industry partners from news media and media technology research topics like media experiences, recommender technology, content production and analysis, content interaction and availability, and Norwegian language technology. The goal is to develop responsible technological solutions to societal challenges like AI, fake news, echo chambers and political polarization. The results will be new digital tools, analytical methods and content types for the future of media. The center will also perform research training within media technology and innovation. This will create outputs such as new patents, prototypes, research articles and software, as well and innovative start-up companies.
Read more about the centre at www.mediafutures.no.
About the PhD position and work tasks:
The position will be part of Work Package 4 "Media Content Interaction & Accessibility", and will specifically focus on tasks 4,2 "Methods and tools for higher levels of interactivity and accessibility" and 4.3 "HCI for advanced interactivity with linear media" or 4.5 "Accessibility for linear media experiences". The nature of the tasks may change as the project/centre progresses and new task may be assigned.
The main objectives of this PhD position include:
– Conceptualizing and develop innovative user interfaces for rich-content interaction
– Engineering innovative and testable prototypes for single-user and multi-user scenarios
– Innovative design of mobile applications (including use of smartwatch/smartphone/AR)
– Innovative and futuristic uses of mobile device embedded sensors and displays
– Software development towards a platform serving a wider HCI research community
– Evaluate user interfaces taking into account important competing factors
– Conduct controlled user studies, collect, and analyze experimental data
– Publish at top-level conferences such as ACM CHI, ACM UIST, ACM CSCW, and ACM ISS
The position reports to the Centre Director.
Qualifications and personal qualities:
The applicant must hold a master's degree in Computer Science, Information Science, Informatics, or equivalent, and the degree has to be completed by the application deadline
The requirements are generally a grade B or better on the Master thesis and for the Master degree in total
As an applicant you should be able to work independently, have a considerable work capacity as well as an enthusiasm for research
You should have good coding skills and be able to design, develop and evaluate innovative user interfaces
Fluent in English, willingness to learn some Norwegian
Shortlisted candidates will be invited for an interview.
About the PhD position:
The duration of the PhD position is 4 years, of which 25 per cent of the time comprises obligatory duties associated with research, teaching and dissemination of results. The employment period for the successful candidate may be reduced if he or she previously has been employed in a PhD position.
About the PhD training:
As a PhD research fellow, you will take part in the doctoral educational programme at the Faculty of Social Sciences, UiB. The programme corresponds to a period of three years and leads to the submission of the PhD dissertation. To be eligible for admission you must have completed a Master degree. The educational background must be equivalent to a five-year Master education, including a two-year Master degree and a Master thesis at least 30 ECTS. It is expected that the topic of the Master degree is connected to the academic field to which you are seeking admission.
We can offer:
Salary at pay grade 54 (Code 1017/Pay range 20) in the state salary scale. This currently amounts to an annual salary of NOK 491 200 before taxes. Further promotions are made according to qualifications and length of service in the position.
A good and professionally challenging working environment
Enrolment in the Norwegian Public Service Pension Fund
Good welfare benefits
For more information about moving to Bergen and Norway, please visit https://www.uib.no/en/node/133625/, and https://www.uib.no/en/hr/74243/what-can-university-bergen-offer-its-employees.
Your application must include:
A cover letter (1-2 pages) including a brief account of your research interests and motivation for applying for the position
The names and contact information for two reference persons. One of them must be the main advisor for the master's thesis or equivalent thesis
CV, including a 1-page portfolio presenting your three most relevant projects and a list of academic publications
Transcripts and diplomas showing completion of the bachelor's and master's degrees
Relevant certificates/references
Academic publications that you want to submit for assessment (including your master's thesis or equivalent)
If you have a master's degree from an institution outside of the Nordic countries, or a 2-year discipline- based master's degree (or the equivalent) in a subject area other than the one associated with the application, you may later in the application process be asked to submit an overview of the syllabus for the degree you have completed
The application and appendices with certified translations into English or a Scandinavian language must be uploaded at Jobbnorge following the link on this page marked "Apply for this job".
Closing date: August 30, 2021. The application must be marked: 21/9625
Incomplete applications or applications sent as e-mails will not be considered. Only submitted documents will be subjected to an expert assessment.
录取要求
The applicant must hold a master's degree in Computer Science, Information Science, Informatics, or equivalent, and the degree has to be completed by the application deadline

The requirements are generally a grade B or better on the Master thesis and for the Master degree in total

As an applicant you should be able to work independently, have a considerable work capacity as well as an enthusiasm for research

You should have good coding skills and be able to design, develop and evaluate innovative user interfaces

Fluent in English, willingness to learn some Norwegian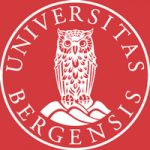 院校简介
卑尔根大学拥有良好的国际声誉,是挪威规模名列第二的综合性大学。
查看院校介绍
相关项目推荐
KD博士收录了全球400所院校的博士项目,总有一个项目等着你!