项目介绍
Programme Information
PhD Stream
All students in the PhD stream will be admitted initially in the 'pre-candidacy' status. Upon satisfying the Division's candidacy requirements, a student will be allowed to progress to the 'post-candidacy' status.
complete at least 15 units of courses
complete CSCI7600 'Seminar for Ph.D. Studies' in each term throughout the whole normative study period
submit a term paper followed by an oral presentation at the end of each academic year
pass the candidacy examination (2 additional courses taken from any two of the research areas), submit a written thesis proposal and pass an oral examination
submit a doctoral thesis which contains a substantial amount of original research work in the related areas, and to pass an oral defence of the thesis.
Fields of Specialization
Computer Science Programme
| | |
| --- | --- |
| Core Areas: | Peripheral Areas: |
| Artificial Intelligence and Machine Learning (AIML)BioinformaticsComputer and Cyber SecurityComputer Vision, Graphics, Visualization, and AR/VRDatabases, Data Mining, and Knowledge ManagementDistributed Systems and NetworksSoftware TechnologiesTheoretical Computer Science | Cloud ComputingComputational privacyFinancial computingHuman Computer InteractionQuantum Computing |
Computer Engineering Programme
| | |
| --- | --- |
| Core Areas: | Peripheral Areas: |
| Intelligent System Integration & DesignPost-Moore's Law Computing | Hardware SecurityVLSI Computer-Aided Design |
Please visit the Division's homepage for more information.
Admission Requirements
In addition to the general requirements of the Graduate School, applicants should normally hold an honour degree in Computer Science, Computer Engineering or related fields.
PhD applicants must submit a 'Research Plan' and a resume (specify your class ranking) written in English, and a list of research publications (if any).
Interviews will start before the deadline.  Interested applicants please submit the applications as early as possible.
HKPFS Application Deadline
(for PhD programmes only)
To submit an initial application to RGC: By 12 noon, 1 December 2020 (Hong Kong time); and
To submit full application to CUHK: By 5 pm, 1 December 2020 (Hong Kong time).
Please refer to HKPFS page for more details.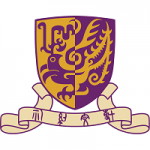 院校简介
香港中文大学是一所亚洲顶尖、享誉国际的公立研究型综合大学。
查看院校介绍