项目介绍
The Exploration and Environmental Geophysics Group (EEG) has immediate openings for two PhD positions in computational near-surface geophysics. The primary objectives of the projects are centred on seismic and ground-penetrating-radar (GPR) full-waveform inversions (FWI). These techniques have a tremendous potential to address many long-standing near-surface problems of high societal concern. Unfortunately, acquisition and FWI of 3D seismic and GPR data sets are associated with very high costs and require very large computational resources, and the results may still be ambiguous. To address these problems, the two PhD projects will provide a series of developments that will make shallow 3D FWI affordable, both on the acquisition and the data analysis side, and combined seismic and GPR FWIs will reduce the interpretational ambiguities.
We are a dynamic international research group working on a wide variety of high-profile topics in applied and computational geophysics. The working languages in our group are English and German.
Job description
Key elements of the two PhD projects include further developments of viscoelastic FWI, optimized model parameterizations, joint FWI of seismic and GPR data, and establishing novel target-orientated data acquisition strategies. The usefulness of all these developments will be tested with applications to synthetic data, laboratory experiments in the unique Center for Immersive Wave Experimentation and field applications. The subdivision of all these tasks into two PhD projects will be made, once individuals have been identified.
Your profile
You should hold a Master's degree in geophysics, physics, mathematics or electrical engineering, and should have a keen interest and preferably some experience in numerical forward modelling and inversion. It is also planned to perform a limited amount of laboratory experimentation and fieldwork in the framework of both projects.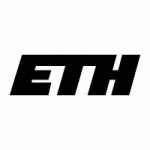 院校简介
苏黎世联邦理工是国际研究型大学联盟、全球大学高研院联盟、IDEA联盟成员,是闻名全球的世界顶尖研究型大学,连续多年位居欧洲大陆高校翘首。
查看院校介绍