项目介绍
• The SWITCH Laboratory is one of the leading laboratories in human disease-related protein aggregation. It is an interdisciplinary workplace, bringing together about 25 researchers from different backgrounds, such as bioinformatics, biophysics and cell biology. SWITCH has a unique platform of technologies for studying protein aggregation, including biophysical, ultrastructural and cell biological instrumentations. For a primer on who we are, what we do and our latest publications, see http://www.switchlab.org/ • The lab for therapeutic and diagnostic antibodies has more than 25 years of expertise in the generation, optimization and in vitro and vivo validation of antibody(-fragments). The laboratory also hosts Pharmabs, the KU Leuven innovation, valorisation and incubation platform for the development of antibody-based therapeutics and diagnostics. The team consists out of about 20 enthusiastic researchers. More info, see https://pharm.kuleuven.be/biotech. Website unit
Project
We are looking for a student for a project of computational antibody design that aims to design de novo antibodies against any desired target without the need for immunization. Your role will mainly be focused on taking the predicted antibodies from the software and selecting actual binders in an experimental high throughput setup. An interest in and an affinity for structural computational biology is certainly a plus, but your core expertise should be on the experimental side: phage display, protein purification and biophysical characterization.
Profile
M.Sc. Bio-engineering (biotechnology), M.Sc. Pharmaceutical Sciences, or similar
M.Sc. Bio-informatics is considered a plus, if combined with a biotechnological or biophysical background
Experience with protein purification, phage display and biophysics is a plus
Highly motivated, enthusiastic, critical and creative
The ability to work in a multidisciplinary team is a must
Candidates must be proficient in oral and written English
Offer
A four-year funded PhD student position
A vibrant, world-class research environment operating at an international level
Access to the resources of two host institutions:
VIB (http://www.vib.be/en/about-vib/organization/Pages/default.aspx), an excellence-based research institute
KU Leuven, one of Europe's leading research universities (https://www.kuleuven.be/english/why-choose-kuleuven.html)
State of the art research facilities
Interested?
For more information please contact Mrs. Hannah Wilkinson, tel.: +32 16 37 25 70, mail: hannah.wilkinson@kuleuven.be.You can apply for this job no later than September 01, 2021 via the online application toolKU Leuven seeks to foster an environment where all talents can flourish, regardless of gender, age, cultural background, nationality or impairments. If you have any questions relating to accessibility or support, please contact us at diversiteit.HR@kuleuven.be.
录取要求
M.Sc. Bio-engineering (biotechnology), M.Sc. Pharmaceutical Sciences, or similar

Highly motivated, enthusiastic, critical and creative

The ability to work in a multidisciplinary team is a must

Candidates must be proficient in oral and written English
申请亮点
M.Sc. Bio-informatics is considered a plus, if combined with a biotechnological or biophysical background

Experience with protein purification, phage display and biophysics is a plus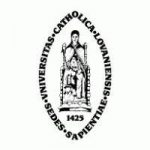 院校简介
鲁汶大学是比利时久负盛名的世界百强名校。
查看院校介绍
相关项目推荐
KD博士收录了全球400所院校的博士项目,总有一个项目等着你!