项目介绍
Theory and Research Ph.D.
The Ph.D. program prepares students to conduct original research on communication processes, their origins, and their psychological, political and cultural effects. Most of our doctoral graduates enter academic teaching and research careers, or communication-related professions that require research skills.
Students usually enter the program with strong interests in one of our three areas of special strength: Media Psychology, Political Communication, or Journalism, Media and Culture. Within the program, students tend to anchor in one area while exploring key empirical and theoretical concerns in the others. After a core curriculum of courses in quantitative and qualitative methods, statistics, and mass communication theory, each student builds a research specialization through advanced courses and seminars in Communication and related departments, research projects, teaching, and an examination in the area of concentration. These requirements are normally completed within four years, and the dissertation within six.
Joint JD/Ph.D. Program
Joint Law JD and Communication Ph.D. Program
The joint Communication JD/Ph.D. degree program offers students the opportunity to pursue academic, public policy, and private practice careers at the intersection of a variety of cutting edge debates in theory and policy, including: legal and normative First Amendment theories of speech and press; media and communications economy and policy issues; questions of the relationship between citizens and the state, especially regarding mass surveillance and big data; and cultural and normative questions about the implications of the shift to the digital realm. These and other questions are best informed by a blended education that draws on the methodological and substantive traditions of communication, coupled with the doctrinal foundation, legal writing skills, and policy plus clinical training uniquely available through a legal education. This program embodies the belief that many of the most pressing questions in both communication law and policy can be best answered by scholars who are able to draw on both traditions, and who would be situated to publish top scholarship, weigh in on policy debates, and potentially represent clients whose legal claims could benefit from the scholars' expertise.
Joint degree students may elect to begin their course of study in either the School of Law or the Communication Ph.D. program. Faculty advisers from each academic unit will participate in planning and supervising each student's joint program. Students must be enrolled full time in the Law School for the first year of that program, and are required to be enrolled full time for the first year of the Ph.D. Program in Communication. At all other times, enrollment may be in either academic unit, and students may choose courses from either program regardless of where enrolled. Students must satisfy the requirements for both the J.D. and the Ph.D. degrees as specified in the Stanford Bulletin or elsewhere. The sequencing and schedules for individual joint degree students may vary substantially depending on background, interests, and the guidance of faculty advisers from both academic units.
Admission
Students interested in the joint degree program must apply and gain entrance separately to the School of Law and the Communication Ph.D. program, and, as an additional step, must secure permission from both academic units to pursue degrees in those units as part of a joint degree program. Interest in either joint degree program should be noted on the student's admissions applications and may be considered by the admissions committee of each program. Alternatively, an enrolled student in either program may apply for admission to the other program and for joint degree status in both academic units after commencing study in either program.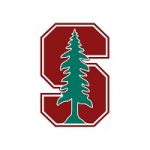 院校简介
斯坦福大学位于美国加州旧金山湾区南部帕罗奥多市境内,临近高科技园区硅谷,是私立研究型大学,全球大学高研院联盟成员。
查看院校介绍