项目介绍
Within the Musculoskeletal Rehabilitation research group KU Leuven, we are currently looking for a new PhD student for a project with focus on cognitive behavioural therapy for insomnia in knee osteoarthritis. The PhD student will conduct a clinical trial in a cohort of patients with early knee OA and insomnia. This project is part of a close collaboration with the VUB (Vrije Universiteit Brussel) in a joint PhD.
Project
Knee osteoarthritis (KOA) is the leading and fastest increasing cause of disability in older adults. It is a serious health issue related with a high health care utilisation. The first-line KOA management is nonsurgical care, with education and exercise therapy as key elements. Nevertheless, treatment effects of exercise therapy and behavioral pain management on improvements in pain, function and quality of life are small to moderate at best. This shows that there is an urgent need for better KOA care. The innovative solution may lie in thinking beyond joints, by targeting KOA subgroups through comorbidity-specific interventions, which fits well in the global move towards precision medicine. With a prevalence rate up to 80%, insomnia is a highly prevalent KOA comorbidity, contributing to symptom severity. If left untreated, it represents a barrier for effective conservative management. Since insomnia is nowadays hardly addressed in the often joint-targeted KOA care, the scientific objectives of the study are to assess 1) if cognitive behavioral therapy for insomnia (CBT-I) integrated in best-evidence usual care, consisting of education and exercise therapy, (CBTi-UC) is more effective than best-evidence usual care alone (UC), i.e. education and exercise therapy, at 6 months follow-up in improving clinical outcomes and 2) if CBTi-US is more cost-effective than UC in KOA patients with comorbid insomnia.
P: 128 KOA patients with morbid insomnia.
I: 14-week intervention program (18 sessions). CBT-I (6 sessions) integrated in usual KOA care: education (3 sessions) and exercise therapy (9 sessions).
C: 14-week intervention program (18 sessions). Education (3 sessions) and exercise therapy (6 sessions) combined with general information sessions (6 sessions).
O: Primary outcome: pain intensity; Secondary outcomes: pain interference, sleep-related outcomes, physical activity/function; Tertiary outcome: inflammation; Quaternary outcome: healthcare utilisation.
Profile
• You have a Master's degree in a field relevant to the subject (Rehabilitation Sciences and Physiotherapy, Movement Sciences or comparable).
• Students must have graduated on the final application date.
• You are interested in working with osteoarthritis patients, and you have good communication skills.
• You have a good knowledge of statistical models, can work analytically and independently.
• You are creative, like to take initiative and are team-oriented.
• You have good didactic and communication skills and you have the necessary sense of responsibility.
• You have distinguished yourself during your studies.
• You speak and write fluently in Dutch and English
If you do not speek Dutch at present, you should be willing to follow intensive courses, to reach Dutch level 4, to allow proper communication with the patients
Offer
The current position is offered for a term of 2 years and is renewable for 2 years upon positive evaluation of the candidate. This project is an innovative project on an international level, in close collaboration between the Departments of Rehabilitation Sciences, Movement Sciences, and Development & Regeneration and with UZ services Orthopedics and Rheumatology of the KU Leuven and the Pain in Motion research group and the Sleep laboratory of the VUB in Brussels.
The start date is on October 1st, 2021
Interested?
For more information please contact Prof. dr. Sabine Verschueren, tel.: +32 16 32 90 70, mail: sabine.verschueren@kuleuven.be.You can apply for this job no later than August 15, 2021 via the online application toolKU Leuven seeks to foster an environment where all talents can flourish, regardless of gender, age, cultural background, nationality or impairments. If you have any questions relating to accessibility or support, please contact us at diversiteit.HR@kuleuven.be.
录取要求
You have a Master's degree in a field relevant to the subject (Rehabilitation Sciences and Physiotherapy, Movement Sciences or comparable).

Students must have graduated on the final application date.

You are interested in working with osteoarthritis patients, and you have good communication skills.

You have a good knowledge of statistical models, can work analytically and independently.

You are creative, like to take initiative and are team-oriented.

You have good didactic and communication skills and you have the necessary sense of responsibility.

You have distinguished yourself during your studies.

You speak and write fluently in Dutch and English. If you do not speek Dutch at present, you should be willing to follow intensive courses, to reach Dutch level 4, to allow proper communication with the patients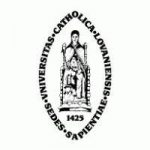 院校简介
鲁汶大学是比利时久负盛名的世界百强名校。
查看院校介绍
相关项目推荐
KD博士收录了全球400所院校的博士项目,总有一个项目等着你!