项目介绍
Coastal zones are among the most densely populated areas in the world, with about 40% of the global population living within 100 km of the coast in the present, which is expected to grow further over the 21st century. This dynamic area is very vulnerable to sea level rise (SLR) and is especially under great threat of coastal hazards like erosion and flooding.
Many parts in the world have already been eroding and this may accelerate under climate change. Recent studies have shown that climate change will also result in an increase in the frequency of episodic flooding. However, how vulnerable the coastal zone is under these hazards remains unknown.
To assess coastal vulnerability due to erosion and/or inundation, the Coastal Vulnerability Index (CVI) is one of the simplest and most commonly used methods (Koroglu et al., 2019). An assessment of vulnerability can contribute to the decision-making process for coastal planning and management.
This PhD project aims to perform a state-of-the-art coastal vulnerability assessment for both present time and future scenarios, identify temporal pathways of CVI changes and potentially extend to detailed coastal impact assessment and reduction investigation for some hotspots using sophisticated numerical modelling approaches (e.g. Delft3D FM, PCR model, G-SMIC model) and explore ways to increase resilience at selected hotspots.
YOUR PROFILE
You have MSc degree in Civil Engineering, Applied Mathematics, Earth Observation or a related discipline.
You have knowledge or strong affinity with coastal/ocean systems.
You have sound programming skills for data analysis (Python preferred); have experience with handling big (regional, global) data sets; numerical modelling skills are a plus.
You have good skills with ArcGIS/QGIS.
You have good organizational skills. You are enthusiastic, independent and have a problem solving attitude.
You are willing to contribute to teaching in the Civil Engineering educational program and to supervise MSc students during their thesis projects.
You have good communication and writing skills in English (IELTS >= 6.5 or equivalent). It is a plus if you have written scientific papers.
OUR OFFER
Four-year fulltime PhD position, with a qualifier exam after 6-9 months.
Tailor-made educational/development program of at least 6 months (30EC), including visits to conferences and summer/winter schools.
Excellent mentorship and a stimulating research environment to accelerate your further professional and personal growth.
Full status as an employee at the University of Twente, including pension and health care benefits.
Starting salary of € 2.541 gross per month in the first year and increasing to € 3.247 gross per month in the fourth year.
Annual holiday allowance of 8% of the gross annual salary, and an annual year-end bonus of 8.3%.
INFORMATION AND APPLICATION
Please upload your application via the 'Apply now' button. The selection procedure will stop and the position will start as soon as possible after a suitable candidate is found. Your application should include cover letter (emphasizing your specific interest, motivation and qualifications); detailed CV with publication list (if applicable); academic transcript of BSc and MSc education including grades; contact details of two referees; TOEFL or IELTS score to verify sufficient mastering of the English language, or a degree from an English-taught MSc program. A (skype) interview will be part of the selection procedure.
Due to summer holidays, if you have any questions, please contact our secretaries (secretariat-mfs-et@utwente.nl) and your questions will be forwarded to the available person. Please also note that, the responses during this time might take longer time than usual.
A general description of a PhD-trajectory in the Marine and Fluvial Systems group, at Twente University is given in https://www.utwente.nl/en/et/wem/research/PhDatWEM/ and more information on the MFS group is available through https://www.utwente.nl/en/et/wem/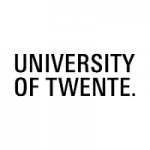 院校简介
屯特大学是荷兰著名大学,也是欧洲创新型大学联盟成员之一。
查看院校介绍
相关项目推荐
KD博士实时收录全球顶尖院校的博士项目,总有一个项目等着你!