项目介绍
Do you want to contribute to improving human health?
To be a doctoral student means to devote oneself to a research project under supervision of experienced researchers and following an individual study plan. For a doctoral degree, the equivalent of four years of full-time doctoral education is required.
The research group
The PhD student will work at the Department of Clinical Neuroscience in a lab (led by Dr Kristoffer Månsson) that employ methods in neuroimaging research and make use of experimental designs to examine psychiatric disorders and patients' response to treatment.
The doctoral student project and the duties of the doctoral student
The research project is embedded in the Cerebellum and Emotional Networks (CEN), a Marie Sklodowska-Curie Innovative Training Network of leading universities from UK, Germany, France, Italy and Sweden, funded by the European Research Council.
CEN will address the contribution of the cerebellum in the control of emotions, in particular fear and anxiety. CEN offers the unique opportunity to conduct cutting-edge research in an outstanding interdisciplinary and international training and research environment. The PhD projects within CEN span cellular, circuit, computational and neuroimaging approaches to study cerebellar contributions to emotional behaviors in health and disease. Among others, the PhD student will collaborate with Uppsala Affective Neuroscience Group (PI Professor Tomas Furmark).
The PhD student will assist in participant recruitment and data collection on brain response and morphology with functional and structural magnetic resonance imaging (fMRI/sMRI). The student will learn techniques and methods to analyze a rich neuroimaging dataset, e.g., moment-to-moment neural variability (e.g., Månsson et al., 2021, Biological Psychiatry). The purpose is to increase our understanding of the cerebellum, and its interactions with limbic regions and prefrontal cortices. Several possibilities for data collection and analyses are available; we try to take the particular strengths and interests of the PhD candidate into account when formulating the individual study plan.
What do we offer?
A creative and inspiring environment full of expertise and curiosity. Karolinska Institutet is one of the world's leading medical universities. Our vision is to pursue the development of knowledge about life and to promote a better health for all. At Karolinska Institutet, we conduct successful medical research and hold the largest range of medical education in Sweden. As a doctoral student you are offered an individual research project, a well-educated supervisor, a vast range of elective courses and the opportunity to work in a leading research group. Karolinska Institutet collaborates with prominent universities from all around the world, which ensures opportunities for international exchanges. You will be employed on a doctoral studentship which means that you receive a contractual salary. Employees also have access to our modern gym for free and receive reimbursements for medical care.
Eligibility requirements for doctoral education
In order to participate in the selection for a doctoral position, you must meet the following general (A) and specific (B) eligibility requirements at latest by the application deadline.
It is your responsibility to certify eligibility by following the instructions on the web page Entry requirements (eligibility) for doctoral education.
A) General eligibility requirementYou meet the general eligibility requirement for doctoral/third-cycle/PhD education if you:
have been awarded a second-cycle/advanced/master qualification (i.e. master degree), or
have satisfied the requirements for courses comprising at least 240 credits of which at least 60 credits were awarded in the advanced/second-cycle/master level, or
have acquired substantially equivalent knowledge in some other way in Sweden or abroad.*
Early-Stage Researchers (ESRs) must, at the date of recruitment by the beneficiary, be in the first four years (full-time equivalent research experience) of their research careers and have not been awarded a doctoral degree. Full-Time Equivalent Research Experience is measured from the date when the researcher obtained the degree entitling him/her to embark on a doctorate (either in the country in which the degree was obtained or in the country in which the researcher is recruited), even if a doctorate was never started or envisaged.
Mobility Rule: Researchers must not have resided or carried out their main activity (work, studies, etc.) in the country of the recruiting beneficiary for more than 12 months in the 3 years immediately before the recruitment date. Compulsory national service, short stays such as holidays, and time spent as part of a procedure for obtaining refugee status under the Geneva Convention are not taken into account. For international European interest organizations, international organizations, the European Commission's Joint Research Centre (JRC) or an 'entity created under Union law', recruited researchers must not have spent more than 12 months in the 3 years immediately before the recruitment date at the same appointing organization.
Follow the instructions on the web page Entry requirements (eligibility) for doctoral education.
*If you claim equivalent knowledge, follow the instructions on the web page Assessing equivalent knowledge for general eligibility for doctoral education.

B) Specific eligibility requirement
You meet the specific eligibility requirement for doctoral/third-cycle/PhD education if you:
– Show proficiency in English equivalent to the course English B/English 6 at Swedish upper secondary school.
Follow the instructions on the web page English language requirements for doctoral education.
Verification of your documents Karolinska Institutet checks the authenticity of your documents. Karolinska Institutet reserves the right to revoke admission if supporting documents are discovered to be fraudulent. Submission of false documents is a violation of Swedish law and is considered grounds for legal action.
(A) and (B) can only be certified by the documentation requirement for doctoral education.
Skills and personal qualities
Previous experience with neuroimaging (e.g. fMRI, PET, EEG, MEG), general computer programming, quantitative data analysis and statistical approaches relevant for brain imaging is highly merited. Because the research involves contact with patients, clinical experience or past experience of clinical trials is also a merit. Due to the international and interdisciplinary nature of the research group, good collaborative and communication skills are essential, as well as excellent English writing skills.
Terms and conditions
The doctoral student will be employed on a doctoral studentship maximum 4 years full-time.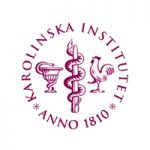 院校简介
卡罗林斯卡医学院,是瑞典著名的医学院,也是世界医学排名前十的医学院之一。
查看院校介绍
相关项目推荐
KD博士实时收录全球顶尖院校的博士项目,总有一个项目等着你!