项目介绍
JOB DESCRIPTION
The department of High-tech Business and Entrepreneurship (HBE), is an ambitious and steadily growing tech-centred business school that merges business and entrepreneurship with tech innovation and social sciences to help companies and business people impact society.
The Financial Engineering section, part of HBE, looks for a talented researcher who is interested in financial markets and risk management. The goal of this project is to investigate whether the forecasting performance of equity risk measures (Value-at-Risk & Expected Shortfall) improves if events and news associated with climate change are incorporated.
A global outline of the project is as follows. You will first construct one or more market news and sentiment indicators that capture news and investor sentiment about climate change, based on information from e.g. Twitter feeds, Google trends data, Reddit, Wikipedia, news blogs, newspaper headlines and other relevant (online) sources. These indicators will vary from simple ones to more advanced ones possibly based on machine learning techniques.Subsequently, you will assess the predictive power of these indicators for the risk measures, both in an absolute sense and in comparison to the same risk measures that ignore the extra information. You will assess the predictive power of the risk measures by means of backtesting. You will consider different types of stocks and stock indices, with a special focus on sectors that are expected to be sensitive to the consequences of climate change.
YOUR PROFILE
• You are an enthusiastic and highly motivated researcher and are genuinely interested in the impact of climate change on financial risks.
• You have an MSc degree in Econometrics, Statistics, Actuarial Science, (Applied) Mathematics or a related field, with proven skills for statistical and econometric modeling, programming (e.g. R, Python or Matlab), handling large data sets and implementing machine-learning algorithms.
• You have a creative mindset and excellent analytical and communication skills.
• You are fluent in English
OUR OFFER
• As a PhD student at the UT, you will be appointed on a fulltime position for four years, with a qualifier in the first year, within a very stimulating scientific environment.
• Salary and conditions are in accordance with the collective labour agreement for Dutch universities (CAO- NU).
• You will receive a salary ranging from €2.434,- gross per month at the start to €3.111,- in the fourth year.
• Excellent benefits including a holiday allowance of 8% of the gross annual salary, a year-end bonus of 8.3% and a solid pension scheme.
• A training program in which you and your supervisors will make up a plan for additional suitable education and supervision.
• We encourage a high degree of responsibility and independence, while collaborating with colleagues and researchers from various disciplines, and partners from industry.
INFORMATION AND APPLICATION
Applicants are welcomed to submit their application up and until 15 January 2022. Include in your application:
• A motivation letter, emphasizing your specific interest and motivation to apply for a PhD position in our group.
• A full Curriculum Vitae including an overview of your education, publications, awards, and working experience. Your CV should demonstrate the scope of your education and possible work experience and indicate a good fit with the stated requirements for the position.
• Contact details of at least two referees.
• An academic transcript of BSc and MSc education, including grades.
For more information on this position you can contact prof. dr. Laura Spierdijk, email: l.spierdijk@utwente.nl.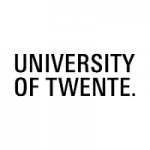 院校简介
屯特大学是荷兰著名大学,也是欧洲创新型大学联盟成员之一。
查看院校介绍
相关项目推荐
KD博士实时收录全球顶尖院校的博士项目,总有一个项目等着你!