项目介绍
Introduction
Candidates for the MPhil and PhD research degrees are required to follow an approved course of study and research under the supervision of at least one member of the teaching staff of the Department.
Admission
General Information for Admission
Research Areas
Construction Engineering and Management
Construction industry development; construction procurement; claims and dispute management; construction durations and productivity; supply chain and logistics management; advanced construction technologies; technology transfers; ICT tools for construction project management; designing for durability and maintainability; sustainable construction; whole life cycle management of infrastructure.
Geotechnical Engineering
Soil/structure interaction – foundation engineering, tunnelling, cavern engineering, monitoring; rock and slope engineering – landslide investigation, mitigation; ground improvement; geoenvironmental engineering; soil mechanics – micromechanics, soil dynamics; advanced testing – field testing, laboratory testing; numerical modelling of geomaterials – constitutive modelling, continuum modelling, discrete element modelling.
Structural Engineering
Computational mechanics; finite element and finite strip analysis; earthquake engineering; tall buildings; bridge engineering; reinforced concrete structures; fibre-reinforced polymer composites; steel structures and fire resistance of metal structures; concrete-filled composite structures; concrete technology; soil-structure interaction; computer-aided design/analysis; strengthening and repair of civil engineering infrastructure.
Traffic and Transportation Engineering
Continuum modeling in transportation; dynamic traffic assignment; game theoretic approaches to transportation and logistics; public transportation; road safety; traffic and pedestrian flows; traffic management and control; traffic signals; transportation demand modeling; transportation, land use and the environment; transportation logistics; transportation network design; transportation network reliability; transportation systems engineering.
Water and Environmental Engineering
Hydrology; environmental hydraulics and fluid mechanics; wind engineering; water quality modeling; advanced water and wastewater treatment; environmental biotechnology; solid and hazardous waste management; material resources recovery; environmental impact assessment.
Awards and Financial Assistance
(Click here for more information)
Coursework Requirement
Compulsory Coursework Component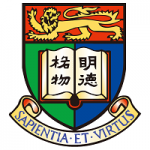 院校简介
香港大学是中国香港的一所国际化公立研究型大学,有亚洲"常春藤"之称。
查看院校介绍
相关项目推荐
KD博士实时收录全球顶尖院校的博士项目,总有一个项目等着你!