项目介绍
Programme Information
The PhD student is required to complete a minimum of 27 units of courses, including:
Two required courses (a total of 6 units).
Three elective seminars or courses offered by related programmes and departments (a total of 9 units).
A Thesis Guidance course every term from the beginning of the second year of study (for students admitted with a research master's degree) or the third year of study (for students admitted without a research master's degree) until the doctoral thesis is finally submitted (a total of 12 units).
Students must pass the qualifying examination.
Students are required to complete a PhD thesis, which should make substantial contribution to scholarship in the chosen field of specialization, and to pass an oral defense of the thesis. English should be used in both the thesis and the oral defense.
At the completion of their programme students will be required to demonstrate ability to read Chinese articles in academic journals in the appropriate field of specialization.
Fields of Specialization
The PhD in Chinese Studies programme in the Centre for China Studies is devoted to advanced research training in the interdisciplinary study of Chinese history, economy, politics and business, literature, film, religion, culture and society.
Please visit the Division's homepage for more information.
Admission Requirements
In addition to the general requirements of the Graduate School, applicants should submit the following supporting application materials:
a detailed research proposal with areas of research interest indicated, about 10 pages in length and written in English.
a copy of Master's thesis or sample research paper written in English.
applicants should have a good result in Chinese language paper in Hong Kong Advanced Level Examination (AS Level), Hong Kong Diploma of Secondary Education (HKDSE) Examination, GCSE, A-level GCE, SAT 1, SAT AP, HSK, STAMP or equivalent examinations. Alternatively, applicants can submit a sample paper of at least 5 pages in length written in Chinese to demonstrate proficiency in Chinese to work on Chinese materials as needed for the thesis research. Applicants who have taken a degree programme of which the medium of instruction was Chinese do not need to provide the aforementioned public examination results or sample paper.
a CV. 
HKPFS Application Deadline
(for PhD programmes only)
To submit an initial application to RGC: By 12 noon, 1 December 2020 (Hong Kong time); and
To submit full application to CUHK: By 5 pm, 1 December 2020 (Hong Kong time).
Please refer to HKPFS page for more details.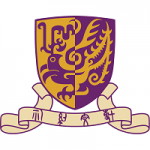 院校简介
香港中文大学是一所亚洲顶尖、享誉国际的公立研究型综合大学。
查看院校介绍