项目介绍
Programme Information
The programme is research-oriented. All doctoral students have to attend seminars within the normative study years and take four to six courses.
If the Division deems it necessary, some students may be required to take a course on a language other than English and Chinese and meet any further requirements laid down by the Division.
Students are required to fulfil the qualifying examination requirement before they can submit their dissertations.
The student will write his/her dissertation under the guidance of his/her supervisor.
Fields of Specialization
Chinese Linguistics
Classical Chinese Texts
Classical Chinese Literature
Modern Chinese Literature
Please visit the Division's homepage for more information.
Admission Requirements
In addition to the general requirements of the Graduate School, applicants must have a Master's degree in Chinese Language or Chinese Literature from a recognized university.
Applicants should submit the following documents in both soft copy and hard copy. The soft copy should be saved in PDF and sent to the Division by email.
A copy of Master's thesis.
A research proposal* (strictly limited to 8,000 words, including the topic, scope, structure and methodology of the research) and a bibliography on a separate sheet.
A sample of academic writing (published or unpublished) in a related field.
A personal statement in Chinese (not more than 1,000 words).
*Applicants should also submit the research proposal in DOC format and write down the total word count of the main text at the end of the proposal. According to the regulation of the Division, research proposals exceeding the word limit will not be accepted.
HKPFS Application Deadline
(for PhD programmes only)
To submit an initial application to RGC: By 12 noon, 1 December 2020 (Hong Kong time); and
To submit full application to CUHK: By 5 pm, 1 December 2020 (Hong Kong time).
Please refer to HKPFS page for more details.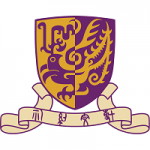 院校简介
香港中文大学是一所亚洲顶尖、享誉国际的公立研究型综合大学。
查看院校介绍
相关项目推荐
KD博士实时收录全球顶尖院校的博士项目,总有一个项目等着你!