项目介绍
Science in the 21st century is rich with opportunity and challenge. Our pillars for success in this complex world are all tied to interactions—between people and between disciplines. By building both strong interpersonal connections between our students and faculty, and effective bridges between disciplines, entering graduate students in the Department of Chemistry and Chemical Biology can thrive at the frontiers of research in the chemical and life sciences.
The department offers a program leading to the degree of doctor of philosophy in chemistry, with research and training opportunities in many subdisciplines of chemistry. An interdepartmental PhD program in chemical physics is also available. Thesis research becomes a significant focus following an initial period of coursework, teaching, and sampling of research opportunities through our laboratory rotation system. Students' own interests and those of their faculty supervisor(s) guide the direction of the doctoral studies. The department's interactive and supportive social structure is a key element for promoting a high quality-of-life while achieving a high level of success.
Research is a primary focus of our graduate programs, with graduate students choosing faculty advisors and beginning active research during their first year. Our faculty share with graduate students a rich training in the unique tools of chemical inquiry and a commitment to scientific investigation at the molecular level. For their doctoral research, we encourage students to explore problems of intrinsic interest and importance at the frontiers of chemical science. We offer many opportunities for interdisciplinary studies. Interaction with other departments and groups is common, both within Harvard University and at other research centers in the Boston area.
Admissions Requirements
The Department of Chemistry and Chemical Biology offers a PhD in chemistry and a PhD in chemical physics. We admit students with a record of classroom and laboratory training in biological, organic, inorganic, and physical chemistry. We expect students to possess a strong grounding in chemistry and to be thoughtful enough about the discipline of chemistry to communicate their desire to pursue doctoral research in our department.
The department announces admissions decisions in February and invites accepted students to an official visit during March.
Visit the Department of Chemistry and Chemical Biology for more information and to read admissions frequently asked questions, and GSAS Policies for program requirements.
Theses & Dissertations
Theses & Dissertations for Chemistry and Chemical Biology
Chemistry and Chemical Biology Faculty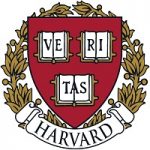 院校简介
哈佛大学是一所私立研究型大学,常春藤盟校、全球大学高研院联盟成员,坐落于美国马萨诸塞州波士顿都市区剑桥市。
查看院校介绍
相关项目推荐
KD博士实时收录全球顶尖院校的博士项目,总有一个项目等着你!