项目介绍
Through the execution and completion of a substantial research project, the Doctor of Philosophy (PhD) Program seeks to prepare students to become mature, independent scientists who are capable of the design, initiation and execution of their own original research in academic or industrial environment. It requires the application of considerable depth and breadth of scholarship, and there must be substantial discovery of new science.
On successful completion of the PhD program, graduates will be able to:
Demonstrate up-to-date and in-depth knowledge of their area(s) of specialization and chemistry in general;
Apply practical and/or computational techniques/skills for chemical investigations;
Conduct independent chemical research, propose experiments, develop protocols, evaluate results and formulate hypotheses;
Communicate effectively the results of scientific research in writing and by oral presentation; and
Evaluate and critique current research, approaches and methodologies in chemistry.
The programs are offered by the Department of Chemistry, with the following research foci and state-of-the-art facilities, training students to conduct independent research and to equip them to be mature and independent scientists.

Research Foci
Analytical/ Environmental Chemistry: Method development and applications for environmental and bioanalytical chemistry, and atmospheric chemistry.
Chemical Biology: Protein organization in metabolism, signal transduction.
Material Sciences: Nanomaterials, biomaterials, polymeric and organic electronic materials, and energy materials.
Molecular Dynamics and Structure of Complex Systems: Laser-based spectroscopy, dynamics of biomolecular and supramolecular systems, computational chemistry (protein/ RNA folding).
Synthetic Chemistry: Synthetic methodology, organometallic chemistry and catalysis.

The department has international links with major chemical industries and has played a key role in setting up university-wide collaborations involving universities, research institutions and companies in Hong Kong, Mainland China, Japan, Europe and the US.

Facilities
The Department is well equipped with modern laboratories and state-of-the-art instrumentation. Equipment includes FT-NMR and spectrometers, one mass spectrometer equipped with a GC-TOF module and a MALDI Micro module, one triple-quadrupole MS/MS system, an ion-trap MSn system, X-ray diffractometers, a Bruker FT-IR / FT-Raman system, a UV-Vis fluorimeter, GC / MS, HPLC.

Relevant central University facilities include the Materials Characterization and Preparation Facility, the Nanoelectronics Fabrication Facility and Environmental Central Facility, all offering a wide range of advanced instruments.

Computer facilities for postgraduate students include molecular graphic/ modeling, quantum mechanics and molecular dynamics computations.
To qualify for admission, applicants must meet all of the following requirements. Admission is selective and meeting these minimum requirements does not guarantee admission.1. General Admission Requirements of the University
Applicants seeking admission to a master's degree program should have obtained a bachelor's degree from a recognized institution, or an approved equivalent qualification;
Applicants seeking admission to a doctoral degree program should have obtained a bachelor's degree with a proven record of outstanding performance from a recognized institution; or presented evidence of satisfactory work at the postgraduate level on a full-time basis for at least one year, or on a part-time basis for at least two years.
2. English Language Admission Requirements
Applicants have to fulfill English Language requirements with one of the following proficiency attainments:
TOEFL-iBT: 80*
TOEFL-pBT: 550
TOEFL-Revised paper-delivered test: 60 (total scores for Reading, Listening and Writing sections)
IELTS (Academic Module): Overall score: 6.5 and All sub-score: 5.5
* refers to the total score in one single attempt
Applicants are not required to present TOEFL or IELTS score if
their first language is English, or
they obtained the bachelor's degree (or equivalent) from an institution where the medium of instruction was English.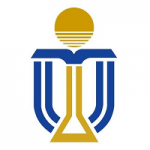 院校简介
香港科技大学是一所亚洲顶尖、国际知名的研究型大学。
查看院校介绍