项目介绍
You must submit your application via the Online Application. Paper applications are not accepted by the Department of Chemistry. The application deadline for Fall 2022 admissions has now passed and applications are closed. The application for Fall 2023 admissions will open on September 15, 2022. Please see below for helpful information about our application requirements. Since offers of admission are made continuously after the application deadline, all of your materials must be submitted by the application deadline. This includes letters of recommendation and all official test scores.
Completing and Submitting the Application: Information for all applicants
Faculty of Interest
Applicants are asked to identify 3 faculty members listed in the application who they would be interested in working with.
Transcripts
A PDF copy of your college transcript(s) is required and can be uploaded to the application. Official transcript(s) are only required if you are admitted into our program. Do not send a paper transcript.
GRE Test
In recognition of the significant disruption caused by Covid-19, specifically due to the limited accessibility of tests and testing sites/dates, MIT Department of Chemistry will not be accepting GRE scores for applications during the Fall 2022 admissions cycle. We believe that this is necessary in order to avoid inadvertently privileging applicants who have easier access to test sites than others. All applications will be given full consideration without reference to GRE scores; this includes both the general test and Chemistry subject test scores. A decision has not yet been made about the GRE for the Fall 2023 admissions cycle.
Education and Work History
Resume/CV can be entered in text, MS Word or PDF format. Include your specific research experiences. This is extremely important.
Statement of Objectives
You will need to copy and paste the text of your statement into the online application. Because of this, some formatting and scientific notation may not translate properly.
The recommended length for the Statement of Objectives is 1000-1500 words.
Please describe your reasons for pursuing graduate studies in the MIT Chemistry Department. In your description, explain how your background has prepared you for this graduate program. Identify the research area(s) that most interest you, the scientific problems that motivate your pursuit of an advanced degree in chemistry, and how the resources and faculty of MIT's program promote these interests and motives. Describe your long-term scientific goals, and specify the unique aspects of MIT's chemistry program that will enable you to achieve these goals. If applicable, describe any specific academic or research challenges that you have faced and overcome. If there are any other factors concerning your prior academic, research, or work experience that you would like the Admissions Committee to be aware of, please describe them. Please feel free to prepare your Statement of Objectives in whatever format most effectively communicates your views.
Personal Statement
The recommended length for the Personal Statement is 500-1000 words.
The MIT Chemistry Department is a community comprised of individuals from a diverse variety of backgrounds. We are interested in learning more about you as a person and how your background and experiences motivate you to make positive contributions to your community. There are no requirements for what to include; some possible prompts are below:
The MIT Chemistry Department has four core community values. These are respect, well-being, inclusivity, and integrity. Please identify one of these values that is important to you and explain why.
Describe your experience with resilience and/or perseverance. Give an example of a time in which you faced failure, a significant roadblock in making steady progress towards a goal. Describe how you approach this situation. What did you learn from this experience? How has this experience shaped the way you approach challenges today?
Describe a meaningful teaching or mentorship experience you have had and what you learned from that experience. What do you like most about teaching others? What are the biggest challenges you anticipate in serving as a teaching assistant to MIT undergraduates?
If there are any other factors concerning your prior academic, research, or work experience that you would like the Admissions Committee to be aware of, please describe them.
Financial Support
Provide information regarding fellowships and scholarships you have received and also send a copy of the award(s) to chemgradeducation@mit.edu
Recommendation Writers
Provide at least 3 names and email addresses (no more than 5) that you will be requesting a letter of recommendation from. We highly recommend that you notify your writers by November 1, to give the writer time to write and submit their letter.
Application fee
Provide a credit/debit payment of $75. Occasionally, debit card payments may not process correctly. If you experience difficulty processing a debit card payment, please try using a credit card instead.
Additional Information for International Applicants
IELTS/TOEFL Exam
For applicants whose primary language is not English, your TOEFL or IELTS scores are required. The minimum acceptable TOEFL score is 100 and the minimum acceptable IELTS band score is 7.0. The MIT reporting code is 3514, and the department code is 62.
Transcript(s)
All copies of transcripts uploaded to the application must be in English. Do not send a paper transcript.
Fee Waiver
Unfortunately, the Chemistry Department can only waive the $75 application fee for international applicants if they have already applied and paid an application fee for another PhD program at MIT in the same admission cycle.
Chemistry Application Mentor Program
CAMP is a volunteer-based, student-run program that provides assistance to Chemistry Applicants. CAMP is intended to assist applicants from underrepresented groups – including but not limited to: groups underrepresented in the STEM field, first generation PhD applicants, and applicants from non-traditional academic backgrounds. CAMP applications for the Fall 2022 admissions cycle are now closed. Please check back in September 2022 for CAMP applications for the Fall 2023 admissions cycle.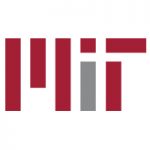 院校简介
麻省理工学院位于美国马萨诸塞州波士顿都市区剑桥市,主校区依查尔斯河而建,是一所世界著名私立研究型大学。
查看院校介绍
相关项目推荐
KD博士实时收录全球顶尖院校的博士项目,总有一个项目等着你!