项目介绍
Chemical biology is a rapidly growing field that combines the rigor and quantitative aspects of traditional chemistry and biochemistry programs with the excitement and medical relevance of modern molecular, cellular, organismic, and human biology. We believe that many biological problems demand molecular and quantitative answers that can only be supplied by tools and approaches derived from chemistry—such as single-molecule measurements, single-cell imaging, and the use of exogenous molecules to modulate the activity of cellular components. The integration of chemistry, biology, and medicine has become an integral and essential aspect of the training and research culture at Harvard, and this spirit is embodied in the Chemical Biology PhD Program.
While the list of program faculty is large and diverse, the program itself is small, flexible and intimate. Our goal is to encourage students to develop their own ideas, drawing on the expertise available in the community to make exciting new discoveries. The program links together faculty on Harvard's Cambridge campus in the Faculty of Arts and Sciences with faculty at Harvard Medical School, and the Broad Institute of Harvard and MIT. Students are encouraged to take full advantage of this remarkable breadth of opportunity by working with faculty to devise novel approaches to important biological, medical, and chemical problems.
Admissions Requirements
Typical students have a strong background in one of the disciplines relevant to chemical biology and a strong interest in interdisciplinary research. When completing the online application, please be sure to list faculty that interest you. Students are not required to contact any faculty in advance, but are welcome to do so.
Applications are reviewed by the admissions committee during December and early January. Selected applicants will be notified if they have been chosen for an on campus interview. These visits allow students to meet with faculty and current students to get to know our community and the types of research conducted here. Applicants invited for an interview who reside overseas and cannot visit the Harvard campus may interview via Skype or telephone.
Additional information about admissions requirements are available from the Chemical Biology PhD Program and GSAS Policies details program requirements.
Theses & Dissertations
Theses & Dissertations for Chemical Biology
Chemical Biology Faculty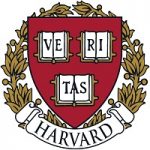 院校简介
哈佛大学是一所私立研究型大学,常春藤盟校、全球大学高研院联盟成员,坐落于美国马萨诸塞州波士顿都市区剑桥市。
查看院校介绍