项目介绍
We are recruiting a talented and ambitious PhD student interested in the development of a new method that provides fast classifications of cannabinoids and their effects on brain function.
JOB DESCRIPTION
During the course of this PhD research, you will conduct a series of placebo-controlled studies in healthy volunteers with cannabinoids to assess their impact on brain function, as assessed with neuroimaging techniques, and metabolomics, as determined in blood. Data collected in these clinical drug trials will be used to develop a targeted imaging-metabolomics model that provides fast classifications of cannabinoids and their effects on brain function. The predictive model will employ machine learning algorithms and will use the quantification of metabolomics and neuroimaging parameters to classify the similarity of cannabinoids.
REQUIREMENTS
Background
MSc in Cognitive/computational Neuroscience or a related field.
Skills
A scientific mindset, critical thinking capacity and a strong interest in psychopharmacology and computational neuroscience;
Excellent communication skills and the ability of working in a team;
Experience with brain imaging techniques, e.g. fMRI, functional connectivity assessments or magnetic resonance spectroscopy;
Experience desired in programming languages (e.g. bash/unix/matlab), object-oriented programming, data integration and machine learning;
Experience with clinical drug studies is a plus.
CONDITIONS OF EMPLOYMENT
Fixed-term contract: 48 months.
The full-time position is offered for four years (1+3), with a yearly evaluation.
Your salary would be € 2,541 gross per month in the first year up to € 3,247 gross per month in the fourth year according to the PhD-candidate salary scale. An 8% holiday and an 8.3% year-end allowance is also provided. Each year an evaluation will take place.
The terms of employment of Maastricht University are set out in the Collective Labour Agreement of Dutch Universities (CAO). Furthermore, local UM provisions also apply. For more information look at the website www.maastrichtuniversity.nl > About UM > Working at UM.
EMPLOYER
Maastricht University
Maastricht University is renowned for its unique, innovative, problem-based learning system, which is characterized by a small-scale and student-oriented approach. Research at UM is characterized by a multidisciplinary and thematic approach, and is concentrated in research institutes and schools. Maastricht University has around 22,000 students and about 5,000 employees. Reflecting the university's strong international profile, a fair amount of both students and staff are from abroad. The university hosts 6 faculties: Faculty of Health, Medicine and Life Sciences, Faculty of Law, School of Business and Economics, Faculty of Science and Engineering, Faculty of Arts and Social Sciences, Faculty of Psychology and Neuroscience.
For more information, visit www.maastrichtuniversity.nl
DEPARTMENT
The department of Neuropsychology and Psychopharmacology (NP&PP)
The department of Neuropsychology and Psychopharmacology (NP&PP) is one of the research departments of the Faculty of Psychology and Neuroscience. We perform fundamental and applied behavioural and cognitive neuroscience research on the brain-cognition relationship and assess biological mechanisms that underlie cognitive, affective, and behavioural functions by means of controlled pharmacological interventions. For more information on psychopharmacological research lines in our department see our website: https://psychopharmacologymaastricht.com/
ADDITIONAL INFORMATION
For more information please contact:
Prof. dr. Jan Ramaekers, e-mail: j.ramaekers@maastrichtuniversity.nl
To apply at this vacancy, press the button 'apply now' to see the application procedure. Apply now Apply now (35 days remaining)
Specifications
PhD
Behaviour and society; Health
36—40 hours per week
€2541—€3247 per month
University graduate
AT2022.320
Employer
Maastricht University (UM)
Learn more about this employer
Location

Universiteitssingel 40, 6229 ER, Maastricht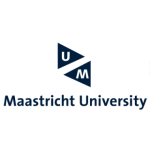 院校简介
马斯特里赫特大学是一所年轻但是享誉世界的名校。
查看院校介绍