项目介绍
We are looking for an enthusiastic and talented PhD candidate with a strong interest in the microbial physiology of anaerobes for the PhD project 'Physiology and Biochemistry of Anaerobic Methane Oxidising Archaea'.
There is an enormous untapped potential within the functionally diverse group of anaerobic microorganisms. Anaerobes are responsible for the turnover of a large part of macro- and microelements, and they are vital for all biogeochemical cycles. Within the methane cycle, anaerobic methanotrophic archaea are responsible for the oxidation of methane in the absence of oxygen. Methane is the second most abundant greenhouse gas, and it contributes considerably to climate change. Methanotrophic microorganisms function as a powerful methane filter in many ecosystems. In the past ten years, new central metabolic pathways in this important group of microorganisms have been described. However, still relatively little is known about their physiology and biochemistry. In this project, you will study different aspects of the physiology and biochemistry of anaerobic methanotrophs (ANME). The project is part of the SIAM Gravitation Programme. You will have a teaching load of up to 10%.
Relevant literature: Arshad et al. (2015) Front Microbiol 6: 1423; Berger et al. (2021) BBA Bioenergetics 1862: 148308.
Profile
You hold a Master's degree in life sciences (biology, microbiology, biotechnology, molecular life sciences or a related area) with a focus on microbiology.
You have proficiency in English, both written and spoken.
You have good communication skills and the ability to operate in a dynamic international research team.
You are willing and able to develop yourself to become an independent scientist (growth mindset).
Knowledge of basic microbiological methods is essential.
Experience with anaerobic microbiology techniques (batch and bioreactor cultivation use of anaerobic hood) and in biochemistry (e.g. gained during a course or research project) would be an advantage.
We are
The Microbiology cluster is world-leading in environmental microbiology and has won many prestigious awards including three ERC Advanced Grants, an ERC synergy grant, a Spinoza Prize and two Gravitation Grants. The Microbiology cluster is embedded in the Radboud Institute for Biological and Environmental Sciences (RIBES), Faculty of Science, Radboud University. We offer a dynamic research environment with a strong international profile, state-of-the-art laboratory infrastructure, strong national and international collaborations, and the opportunity to further develop yourself both scientifically and professionally by participating in a large variety of courses, training and conferences.
Radboud University
We want to get the best out of science, others and ourselves. Why? Because this is what the world around us desperately needs. Leading research and education make an indispensable contribution to a healthy, free world with equal opportunities for all. This is what unites the more than 24,000 students and 5,600 employees at Radboud University. And this requires even more talent, collaboration and lifelong learning. You have a part to play!
We offer
Employment for 1.0 FTE.
The gross monthly salary amounts to €2,434 based on a 38-hour working week, and will increase to €3,111 in the fourth year (salary scale P).
You will receive 8% holiday allowance and 8.3% end-of-year bonus.
You will be appointed for an initial period of 18 months, after which your performance will be evaluated. If the evaluation is positive, the contract will be extended by 2.5 years (4 year contract).
You will be able to use our Dual Career and Family Care Services. Our Dual Career and Family Care Officer can assist you with family-related support, help your partner or spouse prepare for the local labour market, provide customized support in their search for employment and help your family settle in Nijmegen.
Working for us means getting extra days off. In case of full-time employment, you can choose between 29 or 41 days of annual leave instead of the legally allotted 20.
Additional employment conditionsWork and science require good employment practices. This is reflected in Radboud University's primary and secondary employment conditions. You can make arrangements for the best possible work-life balance with flexible working hours, various leave arrangements and working from home. You are also able to compose part of your employment conditions yourself, for example, exchange income for extra leave days and receive a reimbursement for your sports subscription. And of course, we offer a good pension plan. You are given plenty of room and responsibility to develop your talents and realise your ambitions. Therefore, we provide various training and development schemes.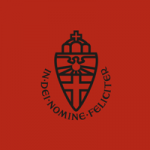 院校简介
奈梅亨大学是欧洲顶尖的研究型学术院校。
查看院校介绍
相关项目推荐
KD博士实时收录全球顶尖院校的博士项目,总有一个项目等着你!