项目介绍
The Section for Bioinformatics, DTU Health Tech is world leading within Immunoinformatics and Machine-Learning. Currently, we are seeking a highly talented and motivated PhD student within the field of Cancer T Cell Immunoinformatics.
Over the last years, there has been an explosion of interest and progress in the field of cancer immunotherapy and the developed of personalized cancer vaccines based on neoepitope hosting particular mutations that occur in each cancer patient. However, progress in the field is challenged by limited accuracy of current cancer neo-epitope prediction method, limited understanding of which factors other than HLA presentation influence peptide immunogenicity, and lack of transparent and comprehensive benchmark approaches to evaluate proposed computational neo-epitope prediction pipelines. As part of the National Cancer Institute (NCI) Cancer Epitope Database and Analysis Resource (CEDAR) initiative, this PhD position will seek to address these challenges using cutting edge research to gain novel insights and advance our understanding of the rules defining cancer neopeptide immunogenicity.
If you are looking for the best possible foundation for establishing your scientific carrier and fulfilling your dreams and ambitions, this position could be your opportunity.
Responsibilities and qualifications
The project will be conducted in the inspiring environment at the Section for Bioinformatics at DTU Health Tech as part of the IML research group led by Professor Morten Nielsen in close collaboration with the CEDAR leader team at La Jolla Institute for Immunology (LJI), San Diego, California.
You must have a two-year master's degree (120 ECTS points) or a similar degree in one or more of the following areas: Bioinformatics, Biology, Engineering, Computer science or related fields, and have experience doing research within Bioinformatics.
The successful candidate must moreover exhibit the following professional and personal qualifications:
Strong background within machine learning, and immuninformatics is a requirement
Knowledge of the basic concepts of the cellular immune system is a plus
Capability of taking personal responsibility for your work and your results
Flexibility and a general positive attitude to changes
Motivation by both individual and team accomplishments
Strong communication skills in both written and verbal English
Approval and Enrolment
The scholarship for the PhD degree is subject to academic approval, and the candidate will be enrolled in one of the general degree programmes at DTU. For information about our enrolment requirements and the general planning of the PhD study programme, please see the DTU PhD Guide.
We offer
DTU is a leading technical university globally recognized for the excellence of its research, education, innovation and scientific advice. We offer a rewarding and challenging job in an international environment. We strive for academic excellence in an environment characterized by collegial respect and academic freedom tempered by responsibility.
Salary and terms of employment
The appointment will be based on the collective agreement with the Danish Confederation of Professional Associations. The allowance will be agreed upon with the relevant union. The period of employment is 3 years with a starting date of 1 February 2022 or as soon as possible hereafter.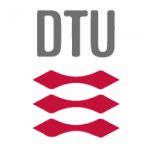 院校简介
丹麦技术大学坐落于北欧丹麦王国-哥本哈根大区,由著名物理学家奥斯特于1829年创建。
查看院校介绍
相关项目推荐
KD博士实时收录全球顶尖院校的博士项目,总有一个项目等着你!