项目介绍
The Laboratory for Cell Stress & Immunity, at KU Leuven, Belgium seeks a highly motivated PhD student Broad Research Topic: Next-generation immune-biomarkers to improve clinical immunotherapy outlook for paediatric and adult glioblastoma: a multi-omics, translational immunology-, and artificial intelligence-driven approach Description: This position is available at KU Leuven within the context of a research project at the interface of fundamental translational research and clinical setting funded by the Olivia Hendrickx Research Fund (OHRF) program. OHRF aims to promote research into brain tumors, with particular attention to paediatric setting. Every year in Belgium about 50 children are affected by a malignant brain tumor. Many different brain tumors exist, but the most aggressive form are malignant gliomas (e.g., glioblastoma). Despite intensive treatment (combination of surgery, radiotherapy or 'radiation' and chemotherapy), patients do not survive more than 15 months on average. The tumor therefore remains incurable – in children and adults. For more, see here: https://www.olivia.be/ Our project brings together a translational immunology research group led by Prof. Abhishek D. Garg, further working together with the groups of Prof. Steven De Vleeschouwer (specializing in adult brain cancers) and Prof. Sandra Jacobs (specializing in paediatric brain cancers). This project's aims are located at the interface of the immunobiology of glioblastoma, multi-omics bioinformatics, and translational immunotherapy. With this project we ambitiously aim to go significantly beyond the current state-of-the-art, by proposing innovative and interdisciplinary research theme, integrating methodology from various fields of glioblastoma biology, immunology & immunotherapy; and cover all levels from integrated omics to translational immunotherapy and biomarker discovery.Website unit
Project
The current PhD position is available for a highly motivated candidate within the research group of Prof. Abhishek D. Garg. The recruited PhD student will perform translational & multi-omics research focused on discovery of next-generation immune-biomarkers to improve clinical immunotherapy outlook for paediatric and adult glioblastoma through different state-of-the-art approaches integrating multi-omics, translational immunology, and artificial intelligence-driven methodologies.
Profile
Profile:• You must hold a MD or MSc/Masters' degree in medicine, biotechnology, biosciences, biomedicine, bioinformatics, or equivalent related fields from a recognized university. Preference will be given to MD (medicine) students seeking to do a PhD.• You must have demonstrated following skills: cell culture, basic animal handling, basic in vitro experiments, basic analytical analyses, basic laboratory skills, basic data analyses & statistics.• You must have solid knowledge of immunology, oncology, cancer biology and/or omics analyses.• Practical knowledge and skills in immuno-oncology, advanced bioinformatics or glioblastoma biology would be a plus.• You should be a team player with good oral and written (English) communication skills.Key Responsibilities (include but are not limited to):• Performing experiments dealing with molecular & cell biology, immune activation mechanisms, bioinformatics, immunology and in vivo tumor immunology & immunotherapy.• Delivering presentations (oral or poster) in consortium/institutional seminars and national/international symposiums or conferences.• Eager to carry out visitations (if required) to other laboratories (within Belgium or abroad) for learning new techniques.• Eager to co-supervise the thesis projects of master's students.
Offer
At least a 4-year contract (although we do encourage the candidate to apply for a personal PhD fellowship to be part of this program for a longer period).
Access to state-of-the-art infrastructures and active collaborations with well-known Belgian or international laboratories.
A stimulating, international research environment in a world-class academic laboratory and the opportunity to interact with several highly collaborative, world-class investigators part of this program.
Interested?
For more information please contact Prof. dr. Abhishek Garg, tel.: +32 16 37 93 40, mail: abhishek.garg@kuleuven.be or Prof. dr. Steven De Vleeschouwer, tel.: +3216344610, mail: steven.devleeschouwer@kuleuven.be.You can apply for this job no later than September 16, 2022 via the online application toolKU Leuven seeks to foster an environment where all talents can flourish, regardless of gender, age, cultural background, nationality or impairments. If you have any questions relating to accessibility or support, please contact us at diversiteit.HR@kuleuven.be.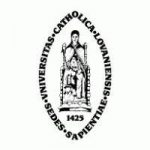 院校简介
鲁汶大学是比利时久负盛名的世界百强名校。
查看院校介绍