项目介绍
Programme Information
Offered by the School of Hotel and Tourism Management, the programme is research-oriented with each student being directly supervised by a faculty member.
PhD Stream
Pre-candidacy
Complete all the graduate courses required by the Departments.
When deemed necessary by advisor/supervisor, student may be required to take other courses.
Each PhD student is required to pass a written candidacy examination within the maximum period of his/her candidacy stage for the advancement to his/her postcandidacy stage.
Submit thesis proposal and defence.
Post-candidacy
Each PhD student is required to submit a thesis and pass the oral defence of the thesis for graduation.
Fields of Specialization
The hospitality business is a leading growth industry in Hong Kong, which is home to several major worldwide hotel chains. As a significant number of leading property companies in Hong Kong also have business ties with the hotel industry, research activities in the areas of hospitality, tourism, real estate and finance span a wide spectrum of topics. Hospitality-related research conducted by the School of Hotel and Tourism Management falls into four main areas:
1. Real Estate and Finance
Major issues examined include the development of property valuation theories, property acquisition and financing methods, the best use of property and the development of secondary property equity and debt markets. Specific research topics concentrate on price behavior and agency issues in Real Estate Investment Trusts, asset pricing theories, the market efficiency of the property markets and strategic development by developers. Future research will look at the unique features of the Hong Kong property market, the short-term stochastic movement of hotel-related revenue and other issues related to hospitality and property.
2. Marketing and Tourism
The hospitality and travel industries are part of the growing service sector. The growth of service industries has created a demand for research into marketing approaches that increase service effectiveness given the unique characteristics of intangibility, inseparability, perishability and variability intrinsic to these industries. In research terms, the presence of a service provider also moderates practically all marketing theories on buyer-seller interaction. At the macro level, research topics include destination marketing, franchising, management contract and brand equity. Theory development emphasizes issues that are especially relevant to Hong Kong and mainland China, such as the negotiation and cross-cultural aspects of hospitality marketing.
Please visit the Division's homepage for more information.
Admission Requirements
In addition to the general requirements of the Graduate School, applicants should fulfill the requirements as set by the Faculty of Business Administration.  Please refer to the programme's website for details.
HKPFS Application Deadline
(for PhD programmes only)
To submit an initial application to RGC: By 12 noon, 1 December 2020 (Hong Kong time); and
To submit full application to CUHK: By 5 pm, 1 December 2020 (Hong Kong time).
Please refer to HKPFS page for more details.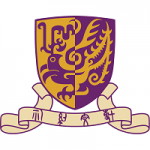 院校简介
香港中文大学是一所亚洲顶尖、享誉国际的公立研究型综合大学。
查看院校介绍
相关项目推荐
KD博士实时收录全球顶尖院校的博士项目,总有一个项目等着你!