项目介绍
Organisatie
The University of Groningen, founded in 1614, is an international research university in the north of the Netherlands. Our staff create and share knowledge through outstanding research and education. The Faculty of Arts – which includes the History department – is located in the historic heart of the city of Groningen. Our research covers the following fields: Archaeology, Cultural Studies, History, International Relations, Journalism, Language and Literary Studies, and Linguistics.
Functieomschrijving
Specialty areas: early modern history, French history, legal history, peacebuilding, religious conflict and coexistence
Applications are invited for a fully funded, four-year PhD position within the research project Building Peace: Transitional Justice in Early Modern France, financed by the Dutch Research Council (NWO) and led by Dr David van der Linden.
How can societies achieve a lasting peace in the wake of civil war? The United Nations advocate transitional justice, which aims to address wartime grievances and promote reconciliation by means of persecution, truth and reconciliation committees, reparations, and memorials. Yet transitional justice has a far longer history, dating back at least to the early modern period. The aim of this project is to investigate the transitional justice mechanisms created in the aftermath of the French Wars of Religion (1562–1598), and to study the long-term impact of such efforts on religious peace and reconciliation.
In collaboration with the other project members, the PhD candidate will work on their own sub-project Trial and Error: Transitional Justice in the Bipartisan Courts of Early Modern France. Transitional justice scholars typically argue that criminal justice is crucial in overcoming conflict, because it allows citizens to settle disputes in court rather than resort to vengeful violence. Victims are also more likely to leave the past behind when they see perpetrators are being held to account. The PhD candidate will test these assumptions by examining the bipartisan tribunals of early modern France, known as the chambres de l'édit (Chambers of the Edict). Staffed by both Protestant and Catholic judges, they had to ensure an even-handed resolution of disputes arising from the religious wars, including the restitution of confiscated property, disputes over the placement of churches, and lawsuits that threatened the regime of religious coexistence. Research will focus on the chambre de l'édit of Languedoc, a region with above-average concentrations of Protestants and ongoing religious tensions after 1598.
This PhD project offers a unique opportunity to work in an international research environment as well as to acquire valuable teaching experience: the PhD candidate is expected to conduct some teaching in the second and third year of appointment. In addition, the PhD will collaborate with the other team members to develop a lesson programme on transitional justice.
The full text of the proposal is available at http://www.dcvanderlinden.com/building-peace
For additional queries regarding the project, please get in touch with the project's PI, Dr David van der Linden.
Functie-eisen
• research master's or Master's degree in a relevant field, such as early modern history, French history, legal history, cultural history, or religious history
• excellent command of both French and English
• experience in reading old handwriting and/or willingness to take courses in French palaeography
• experience in working with early modern sources
• interest in methodological and theoretical discussions in the field of transitional justice, peacebuilding, and conflict studies
• a strong motivation to complete a PhD dissertation in 4 years
• ability to work independently whilst also a team player.
Arbeidsvoorwaarden
In accordance with the Collective Labour Agreement for Dutch Universities, the University of Groningen offers you:
• a salary of € 2,434 gross per month in the first year, up to a maximum of € 3,111 gross per month in the final year, based on a full-time position
• a holiday allowance of 8% gross annual income
• an 8.3% end-of-the-year allowance
• a temporary appointment of 1.0 FTE for a specified period of four years. The candidate will first be appointed for twelve months. After six months, an assessment will take place of the candidate's results and the progress of the PhD project, in order to decide whether employment will be continued.
Affiliation
The PhD candidate will be enrolled in the Graduate School for the Humanities, affiliated with the Research Institute for the Study of Culture Groningen (ICOG), and based at the Department of History. The candidate will also have the opportunity to join the Huizinga School for Cultural History, the Dutch national training programme for PhD students in history, which offers courses in planning and editing, as well as regular workshops.
The prospective starting date is 1 February 2022
Sollicitatie
Applications should be made in English and contain the following materials:
• short statement (c. 1,000 words), explaining your motivation for applying
• curriculum vitae
• copies of MA diploma and list of grades
• copy of MA thesis
• contact details of two academic referees (no letter of recommendation is required; only the referees of shortlisted candidates will be contacted).
Please send in your application as two PDF files (one for the MA thesis, and one for all other documents).
You can submit your application until 8 November 11:59pm / before 9 November 2021 before Dutch local time (CET) by means of the application form (click on "Apply" below on the advertisement on the university website).
Interviews with selected candidates will be held on 3 December 2021.
We are an equal opportunity employer and value diversity at our University. We are committed to building a diverse faculty so you are encouraged to apply. Our selection procedure follows the guidelines of the Recruitment code (NVP), https://www.nvp-hrnetwerk.nl/sollicitatiecode/ and European Commission's European Code of Conduct for recruitment of researchers, https://euraxess.ec.europa.eu/jobs/charter/code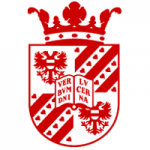 院校简介
格罗宁根大学是荷兰历史第二悠久的大学。
查看院校介绍
相关项目推荐
KD博士收录了全球400所院校的博士项目,总有一个项目等着你!