项目介绍
The Research Postgraduate programme leading to the award of MPhil and PhD degrees aims to broaden and deepen students' knowledge in Buddhist Studies. It enables students to conduct research in the study of Buddhism and assess its value to modern society. It is expected that novelty and scholarly research will lead to innovative application of Buddhist philosophy to contemporary studies in social sciences and human well-being such as psychotherapy, palliative care and business management.
Programme Structure
Candidates for the MPhil programme are required to follow an approved course of study under structured supervision including coursework. The normal period of study is 2 years for full-time students and 3 years for part-time students.
Candidates for the PhD programme are required to follow an approved course of study (which may include coursework) and research under supervision, the period of completion can be 3 years or 4 years for full-time students, and 4.5 years or 6 years for part-time students.
Major Research Areas
Our Centre may consider MPhil and PhD applications with the following research areas depending on the availability of supervisors:
1. Doctrinal and historical studies of the different Buddhist traditions:
Theravada, Mahayana, Vajrayana, and the Buddhist sects in the Abhidharma period.
2. Buddhism as applied to the social sciences perspective:
Counselling, palliative care, mediation, psychology and psychotherapy.
3. Modern interpretation of Buddhism:
Buddhism and society, humanistic ethics, Buddhist art, economical and political ideologies, Buddhism and science.
4. Textual studies:
Critical edition, translation and textual analysis of important canonical and post-canonical Buddhist texts.
General Qualifications for Admission
The basic qualification necessary for admission to research postgraduate studies is a good honours degree from this University or an equivalent qualification from a comparable institution. Qualifying examinations and/or interviews to test the applicant's abilities to follow the prescribed courses may be conducted. Applicants with qualifications other than an honours degree may be considered on their individual merits.
Applicants who wish to be admitted to the programme on the basis of a qualification from a university or a comparable institution outside Hong Kong where the language of teaching and/or examination is not English are required to obtain the following:
(1) A score of 550 or above (paper-based test) or 80 or above (internet-based test) in the Test of English as a Foreign Language (TOEFL) taken within a two-year period; or
(2) A minimum overall band of 6 with no subtest lower than 5.5 in the International English Language Testing System (IELTS) taken within a two-year period.
Additional Requirements by the Centre
1. In addition to the above mentioned general requirements, applicants for the programme are expected to have a solid foundation in Buddhist Studies. Those without formal academic trainings in Buddhist Studies are required to acquire this formal qualification by following
(1) our Master of Buddhist Studies(MBS) programme and passing with Distinction; or
(2) an equivalent qualification at another institution.
2. A research proposal of around 1,000 words should be submitted by applicants as a supporting document through the Online Application System.
3. In the case of textual studies, proficiency in the scriptural language(s) involved is a prerequisite. Specific language training may also be required in certain other areas of research.
Scholarships
The University has several awards of Fellowships/Scholarships. For detail information, please click here. The application of Fellowships/Scholarships has been built into the Online Application System.
In our Centre,'Glorious Sun Group Postgraduate Scholarships in Buddhist Studies' is available for Buddhist clergy who pursue the Research Postgraduate degree programme. Please click here for more details. The scholarship application form and the supporting documents should be submitted to the Centre of Buddhist Studies, The University of Hong Kong.
For applicants who intend to apply for any scholarship, it's highly recommended to submit applications in the Main Round. The application period of Main Round is as follows.
Application Period
The application period for admissions in 2021-22 commenced on September 1, 2021 and the application dates are as follows:
(1) Main Round: September 1 – December 1, 2020
(2) 1st Clearing Round: December 2, 2020 – April 30, 2021
(3) 2nd Clearing Round: May 1 – August 31, 2021
Online Application
Before submitting applications online, applicants are strongly advised to contact the proposed supervisor(s).
Applications should be submitted to the Graduate School via the Online Application System. Supporting documents need to be uploaded by applicants before deadline. For admission details, please visit here.
General Coursework Requirement
In addition to a traditional one-to-one mode of supervision, the incorporation of coursework into the MPhil/4-year PhD programmes serves to provide a form of structural supervision. The general coursework requirement for Graduate School is available on the Graduate School website.
Candidates for the MPhil/4-year PhD programmes are required by our Centre to take 1 compulsory course (BSTC6070: Research methodology in Buddhist Studies) and any 2 elective courses from the list below. Selection of courses should be decided in consultation with candidates' supervisors and with their prior approval.
(1) Courses from the Master of Buddhist Studies(MBS) programme;
(2) Courses from the Master of Buddhist Counselling(MBC) programme;
(3) Courses from another department's MPhil/4-year PhD curriculum relevant to the candidate's research.
Further Information
For more information about the programme and application, please click here.
Postgraduate Admissions Advisor
Dr. Guang Xing
Enquiries
Tel: (852) 3917-5075
Email: buddhism@hku.hk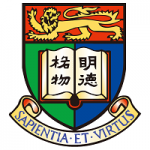 院校简介
香港大学是中国香港的一所国际化公立研究型大学,有亚洲"常春藤"之称。
查看院校介绍
相关项目推荐
KD博士实时收录全球顶尖院校的博士项目,总有一个项目等着你!