项目介绍
Teaser
Biophysics of DNA origami nanoactuators
Job description
We are inviting applications for a PhD position at the interface of Biophysics and Nanotechnology.
In this project you will develop the first mechanically-adaptable nanopores by uniquely combining DNA origami nanotechnology, machine-inspired design and synthetic biology. You will answer fundamental biophysics questions regarding the 1) dynamics of programmable conformational changes, 2) the force balance at the membrane/nanopore interface and 3) the design of fast trigger mechanisms. You will use a range of techniques including nanopore measurements, fast-scan AFM and optical tweezers to characterize the dynamics and mechanics of the nanostructures. This highly interdisciplinary project is based at the Precision and Microsystems Engineering Department at TU Delft, where you will have access to state-of-the-art facilities (cleanroom, chemistry lab, nanopore lab, optics lab) and equipment to initiate this new line of research in a vibrant, young team.
Department
The Department of Precision and Microsystems Engineering (PME) of the 3mE faculty focuses on developing knowledge and methods for small, innovative, high-precision devices and systems, such as scientific instrumentation and biomimetic platforms for the molecular diagnostics and high-tech industry. Increasing miniaturization and functionality along with improving sensitivity, speed and reliability are the key topics in our work.
The vacant position is in the Dynamics of Micro and Nanosystems (DMN) section. The group focuses on exploiting the dynamics and mechanics of small scale systems to create new platforms in the fields of scientific instrumentation, healthcare and consumer electronics. Our research topics span from measuring and manipulating (bio)materials at the micro and nano scale, to the design of reliable MEMS and NEMS sensors and actuators.
Requirements
We are looking for candidates that meet the following criteria:
MSc degree in Physics, Biophysics, Nanoscience or Biochemistry
Experience with at least one or more of the following topics: nanopore measurements, synthetic biology, single-molecule fluorescence or DNA origami nanotechnology
Creative, open-minded and proactive
Excellent experimental and analytical skills
Ability to be part of a team and work independently
Fluency in English (spoken and written).
Conditions of employment
TU Delft offers PhD-candidates a 4-year contract, with an official go/no go progress assessment after one year. Salary and benefits are in accordance with the Collective Labour Agreement for Dutch Universities, increasing from € 2434 per month in the first year to € 3111 in the fourth year. As a PhD candidate you will be enrolled in the TU Delft Graduate School. The TU Delft Graduate School provides an inspiring research environment with an excellent team of supervisors, academic staff and a mentor. The Doctoral Education Programme is aimed at developing your transferable, discipline-related and research skills.
The TU Delft offers a customisable compensation package, discounts on health insurance and sport memberships, and a monthly work costs contribution. Flexible work schedules can be arranged. For international applicants we offer the Coming to Delft Service and Partner Career Advice to assist you with your relocation.
TU Delft (Delft University of Technology)
Delft University of Technology is built on strong foundations. As creators of the world-famous Dutch waterworks and pioneers in biotech, TU Delft is a top international university combining science, engineering and design. It delivers world class results in education, research and innovation to address challenges in the areas of energy, climate, mobility, health and digital society. For generations, our engineers have proven to be entrepreneurial problem-solvers, both in business and in a social context. At TU Delft we embrace diversity and aim to be as inclusive as possible (see our Code of Conduct). Together, we imagine, invent and create solutions using technology to have a positive impact on a global scale.
Challenge. Change. Impact!
Faculty Mechanical, Maritime and Materials Engineering
The Faculty of 3mE carries out pioneering research, leading to new fundamental insights and challenging applications in the field of mechanical engineering. From large-scale energy storage, medical instruments, control technology and robotics to smart materials, nanoscale structures and autonomous ships. The foundations and results of this research are reflected in outstanding, contemporary education, inspiring students and PhD candidates to become socially engaged and responsible engineers and scientists. The faculty of 3mE is a dynamic and innovative faculty with an international scope and high-tech lab facilities. Research and education focus on the design, manufacture, application and modification of products, materials, processes and mechanical devices, contributing to the development and growth of a sustainable society, as well as prosperity and welfare.
Click here to go to the website of the Faculty of Mechanical, Maritime and Materials Engineering. Do you want to experience working at our faculty? This video will introduce you to some of our researchers and their work.
Additional information
For more information about this vacancy, please contact Sabina Caneva, Assistant Professor, email: s.l.caneva@tudelft.nl.
For information about the selection procedure you can contact Irina Bruckner, HR advisor, email: application-3mE@tudelft.nl.
Application procedure
Are you interested in this vacancy? Please apply before 1 November 2021 via the application button and upload:
a cover letter explaining your motivation to apply for this PhD project in our group
your CV,
your MSc. thesis (in part or full) or a paper that you contributed to,
academic transcripts,
the names and contact details of two references.
The available position will be filled as soon as possible (i.e. once a suitable candidate is found). This means that the selection of candidates will already start before the application deadline.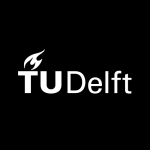 院校简介
代尔夫特理工大学是荷兰历史最悠久、规模最大、综合实力最强的理工大学,系欧洲顶尖工科联盟IDEA联盟成员。
查看院校介绍
相关项目推荐
KD博士收录了全球400所院校的博士项目,总有一个项目等着你!