项目介绍
We offer programmes leading to advanced degrees, as well as graduate certificate programme to suit every interest and aspiration.
Research Degrees
If you are fascinated by a particular topic and have an insatiable curiosity to push the boundaries of knowledge, embark on a journey of scientific discovery under the expert supervision of our acclaimed academics, and prepare yourself for a career in academia or research in industry. Read more about our vibrant research community and research thrust areas here.
Admission Requirements for Graduate Research Programmes
Prospective student should have a relevant Bachelor's degree with honours at least Second Class Lower or its equivalent. Candidates applying for University's Scholarships (NUS Research Scholarships or President's Graduate Fellowships) or EngD/PhD programmes are expected to have a Bachelor's degree with honours at least Second Class Upper.
Note that possession of these qualifications does not guarantee admission. Admission decisions are based on multiple considerations, including the number and quality of applicants and the capacity of the programme applied to.
TOEFL/IELTS/GRE Tests
International applicants may demonstrate their English proficiency by means of TOEFL/IELTS/GRE test scores. Applicants must be able to submit at least one score/result e.g. TOEFL/IELTS/GRE, as part of the application.
Candidates are to obtain the following minimum scores:
GRE score of 320 (Verbal & Quantitative Total) and 160 (Verbal) and 160 (Quantitative) and 3.5 (Analytical), or
TOEFL score of 85 for Internet Based Test (IBT), or
IELTS score of 6.0
Applicants can either:
upload a copy online and produce the original TOEFL/IELTS/GRE scoresheets during matriculation; or
upload a copy online and request Educational Testing Services (ETS) or testing institutes to send original TOEFL /IELTS/ GRE scores to NUS. (Scores should be sent to the Department in which the applicant is interested in pursuing his/her research. Institution code of NUS is 0677 (for GRE) and 9084 (for TOEFL) and with specific department code).
Tests score submission validity period :
GRE Validity: 5 years (after test date)
TOEFL Validity: 2 years (from date of test)
IELTS Validity: 2 years (from date of score issued)
Applicants who graduated from English-medium universities and have yet to sit for the tests, may be required at the discretion of the Head of Department or Vice-Dean (Graduate Programmes), NUS Engineering to undergo such tests to assess their suitability for University study and to appear for interviews.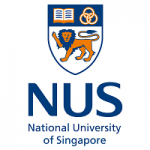 院校简介
新加坡国立大学是新加坡首屈一指的世界级顶尖大学。
查看院校介绍
相关项目推荐
KD博士实时收录全球顶尖院校的博士项目,总有一个项目等着你!