项目介绍
For Postgraduate Research at the School of Biological Science we offer a stimulating and supportive environment for research and research training.
In postgraduate research programmes, students undertake supervised research leading to the production of a thesis over a prescribed period of time. Higher degrees available by research are:
School Requirements
For MPhil students: Participation in and presentation at research seminars and/or guided studies.
For PhD students: Participation in and presentation at seminars.
Applicants are strongly recommended to browse the web pages of each Research Division: Division of Ecology & Biodiversity and Division of Molecular & Cell Biology to identify a staff member who is carrying out research closest to their interests. You should then contact them by email to ascertain whether the staff member intends to take on a new student this year, and whether you are suitable. If you receive a positive response, you should work with this member of staff to develop a research project of mutual interest.
Postgraduate Admissions Advisor
Dr David M. Baker (Division of Ecology & Biodiversity)
Dr Aixin Yan (Division of Molecular & Cell Biology)
Tel: 2299 0800
Fax: 2559 9114
Email: biosch@hku.hk
Information for Current Students
Research postgraduates (RPGs) are required to take two compulsory courses and two elective courses, please check Course Modules for details.
Apart from completing the courses, RPGs should fulfill the requirements for confirmation of candidature, please visit FAQ in Graduate School.
Procedures for MPhil / PhD Thesis Submission, please visit Online Thesis Submission System (Instruction)
Procedures for Confirmation and Transfer of MPhil / PhD Candidature, please click here
Career Prospects
RPGs of the biological sciences find work in departments of government, food industries, hospitals, institutes, education, consultancies, non-governmental organizations, private sector and doing research in universities both locally and overseas.
For Postgraduate Resources, please visit Faculty of Science or Graduate School.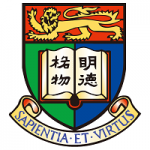 院校简介
香港大学是中国香港的一所国际化公立研究型大学,有亚洲"常春藤"之称。
查看院校介绍
相关项目推荐
KD博士实时收录全球顶尖院校的博士项目,总有一个项目等着你!