项目介绍
Function
A highly motivated and skilled PhD candidate, who can work in a multidisciplinary team in a collaborative spirit to work on a project to develop biological pest control on hairless tomato plants. The project is financed by the Topsector Horticulture & Starting Materials and Rijk Zwaan Breeding BV.
With this project we aim to develop new approaches in biological pest control with generalist predators that can contribute to the reduction of pesticide use in greenhouses. Biological pest control in tomato crops has been very successful for many years, but recent invasions by the tomato russet mite and Nesidiocoris tenuis disrupt established biological control systems. New approaches for pest management are thus urgently needed. Rijk Zwaan Breeding BV has selected a tomato mutant that does not produce the type VI glandular trichomes. Utilising tomato cultivars that do not produce these Type VI glandular trichomes gives new opportunities to apply biological control with natural enemies that otherwise would not survive on tomato plants. However, preliminary studies also show that plants lacking these trichomes are more vulnerable to pests, such as thrips and aphids. The opportunities for using new species of natural enemies on the one hand and the increased vulnerability for some pests on the other hand, requires a total redesign of biological control strategies in tomato. The main purpose of this project is to design a new resilient ecosystem of natural enemies that provide a stable suppression of the most important pests on tomato plants that lack the glandular type VI trichomes. The project focuses on both fundamental aspects of biological control and on finding practical biological control solutions for growers.
The position is embedded in the Laboratory of Entomology of Wageningen University and the entomology team of the Business Unit Greenhouse Horticulture of Wageningen Research. Both groups consist of ambitious scientists and we aim for a multidisciplinary approach from cellular to community level to unravel biological phenomena underlying the functioning of plant-insect communities, insect vectored diseases, insect neurobiology, biological control and insects as food and feed. The Laboratory of Entomology and the Business Unit Greenhouse Horticulture are part of the Plant Sciences Group of Wageningen University and Research.
Function Requirements
A successfully completed MSc degree in Biology, Plant Sciences or a related discipline;
Proven interest in insect ecology and biological pest control;
Experience with experimental research on insects;
Experience with statistical data analysis;
Ability to work independently;
Well-developed organizational and communication skills;
You have a very good level of oral and written English. You are required to show us a certification of English skills. For more information about the required level please take a look at: https://www.wur.nl/en/Education-Programmes/PhD-Programme/English-language-requirements.htm;
You meet all the entry requirements of the WUR PhD programme
Working conditions
Wageningen University & Research offers excellent terms of employment. A few highlights from our Collective Labour Agreement include:
sabbatical leave, study leave, and paid parental leave;
working hours that can be discussed and arranged so that they allow for the best possible work-life balance;
the option to accrue additional holiday hours by working more, up to 40 hours per week;
there is a strong focus on vitality and you can make use of the sports facilities available on campus for a small fee;
a fixed December bonus of 8.3%;
excellent pension scheme.
We offer a full-time position (38 hours), initially for 1 year after which a go/no go decision will be taken on extension with another three years. Gross salary per month € 2.434,- in the first year rising to € 3.111,- per month in the fourth year, for a fulltime appointment. The candidate will be based at the Business Unit Greenhouse Horticulture in Bleiswijk and partly at the Laboratory of Entomology in Wageningen.
Wageningen University & Research provides excellent training opportunities. We are offering a unique position in an international environment with a pleasant and open working atmosphere.
You are going to work at the greenest and most innovative campus in Holland, and at a university that has been chosen as the "Best University" in the Netherlands for the 16th consecutive time.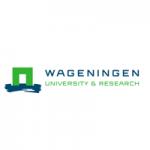 院校简介
瓦格宁根大学是一所以农学著称的世界顶尖研究型高等学府。
查看院校介绍
相关项目推荐
KD博士实时收录全球顶尖院校的博士项目,总有一个项目等着你!