项目介绍
Overview of the Program
The mission of Biological Engineering (BE) is to educate leaders, and to generate and communicate new knowledge at the interface of engineering with biology. Our focus at this interface is on combining quantitative, physical, and integrative principles with advances in modern biology.
Graduate level training in BE prepares students to do research that will:
Increase understanding of how biological systems function in terms of physical/chemical mechanisms, and of how they respond when perturbed by external factors including medical therapeutics and environmental agents.
Create novel technologies based on this understanding for a spectrum of applications emphasizing, but not limited to, human health from both medical and environmental perspectives.
Generate new biology-based paradigms for solving problems in non-biological applications of science and engineering.
The primary graduate degree offered by the department is a Biological Engineering Ph.D.
Degree Requirements
Graduate students will complete 2 core courses, supplemented with 4 additional electives. Aside from core classes, the choice of timing as to when to take each course is up to the individual student. A more in depth listing of course requirements can be found on the Course Requirements page.
In addition to the course requirements, students will undergo two qualifying examinations: one written, and one oral. The Written Exam takes place at the end of the first year, pending completion of the three core courses and examines the student's ability to solve problems that bridge the diverse course material. The oral examination doubles as the student's thesis proposal. Departmental policy mandates that students propose by the end of fall of their third year. More information can be found on the Thesis Proposal page.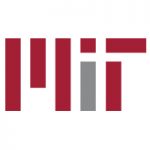 院校简介
麻省理工学院位于美国马萨诸塞州波士顿都市区剑桥市,主校区依查尔斯河而建,是一所世界著名私立研究型大学。
查看院校介绍