项目介绍
We are searching for two PhD students to join the Enzyme Engineering and Structural Biology research group (EE&SB) of DTU Biosustain. EE&SB focuses on the study, engineering, and application, of enzymes to synthesize industrial chemicals, pharmaceuticals, agrochemicals, and nutraceuticals. The PhD projects will be collaborations with River Stone Biotech, a small synthetic biology biotech company in Copenhagen.
The PhD projects will be in the field of agrotechnology and employ disciplines within enzyme discovery, enzyme engineering, structural biology, and plant technology.
Responsibilities and qualifications
If you are interested in using enzymes to increase our society's sustainability, perhaps you are our new PhD student. As a PhD student in EE&SB you will
Have the opportunity to define your project within our frame to fit your own research interests
Teach and supervise younger students
Go to international conferences to promote your work
Be an active member of EE&SB and contribute to many ongoing projects
Develop intellectual property and business cases
Candidates must have a two-year master's degree (120 ECTS points) or a similar degree with an academic level equivalent to a two-year master's degree in Biotechnology, Biochemistry, Protein Chemistry or closely related disciplines.
We are looking for candidates who are highly motivated, self-driven and have demonstrated excellence in their previous work. Other qualities of the successful candidate include:
high degree of responsibility for the quality and progress of their projects
academic curiosity and creative thinking
good communication skills in both written and spoken English
a good team player
The successful candidate has some of the following skills and experiences:
Strong knowledge in biochemistry, enzymology and molecular biology
Prior experience in working with enzymes and enzymatic assays
Good laboratory skills
Prior experience in working with microbial systems
Strong skills within data analyses and representation
Bioinformatic skills related to proteins/enzyme discovery
Approval and Enrolment
The scholarship for the PhD degree is subject to academic approval, and the candidate will be enrolled in one of the general degree programmes at DTU. For information about our enrolment requirements and the general planning of the PhD study programme, please see the DTU PhD Guide.
Assessment
Candidates with experience in enzymology, scientific publishing, or patents will be given priority.
We offer
DTU is a leading technical university globally recognized for the excellence of its research, education, innovation, and scientific advice. We offer a rewarding and challenging job in an international environment. We strive for academic excellence in an environment characterized by collegial respect and academic freedom tempered by responsibility.
Salary and appointment terms
The appointment will be based on the collective agreement with the Danish Confederation of Professional Associations. The allowance will be agreed upon with the relevant union. The period of employment is 3 years.
The workplace is DTU Campus in Kgs. Lyngby, Denmark
You can read more about career paths at DTU here.
Further information
Further information may be obtained from Ditte Hededam Welner, diwel@biosustain.dtu.dk, +4593513498
You can read more about
If you are applying from abroad, you may find useful information on working in Denmark and at DTU at DTU – Moving to Denmark.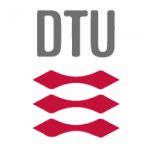 院校简介
丹麦技术大学坐落于北欧丹麦王国-哥本哈根大区,由著名物理学家奥斯特于1829年创建。
查看院校介绍
相关项目推荐
KD博士实时收录全球顶尖院校的博士项目,总有一个项目等着你!