项目介绍
We are offering a PhD fellowship PhD fellowship in basic immunology characterizing the function of beta-2-microglobulin at Department of Immunology and Microbiology commencing the 31 December 2021 or as soon as possible thereafter.
Our group and research
The PhD fellow will be part of the Eye Research Group. Apart from eye research, the group's research is focused on basic immune reactions, understanding the interactions between cells and proteins. The group consists of 6-7 people including master- and PhD students, postdocs and laboratory technicians.
Project description
The protein beta-2-microglobulin is present in free form in all biological fluids as well as on the surface of all nucleated cells as part of the major histocompatibility complex class I antigens (MHC). We have discovered that C1 complement can cleave 'free' beta-2-microglobulin. The cleaved form of protein has different physiochemical properties, and is found to bind to live and to dead cells. Furthermore, beta-2-microglobulin and especially the cleaved form augments the generation of specific cytotoxic activity in a mixed lymphocyte culture. Thus, the C1 complement mediated cleavage of beta-2-microglobulin might have biological significance linking the innate and adaptive immune system.
The hypothesis is that 'free' beta-2-microglobulin might have separate functions apart from taking part in MHC class I presentation of peptides to CD8+ T-cells or other MHC class I related functions. The project aim to identify and characterize these functions.
Principal supervisor isProfessor Mogens Holst Nissen, Department of Immunology and Microbiology, e-mail: mhni@sund.ku.dk, direct phone: +45 2875 7268.
Start: 31December 2021.
Duration: 3 years as a PhD student.
Job description
Your key tasks as a PhD student at SUND are:
Carry through an independent research project under supervision.
Complete PhD courses or other equivalent education corresponding to approx. 30 ECTS points.
Participate in active research environments including a stay at another research team
Obtain experience with teaching or other types of dissemination related to your PhD project.
Teach and disseminate your research.
Write a PhD thesis on the grounds of your project.
Key criteria for the assessment of candidates
Applicants must have qualifications corresponding to a master's degree (equivalent of the Danish candidate, 3+2 years) related to the subject area of the project.
Certified copy of original Master of Science diploma and transcript of records in the original language, including an authorized English translation if issued in other language than English or Danish. If not completed, a certified/signed copy of a recent transcript of records or a written statement from the institution or supervisor is accepted.
As a prerequisite for a PhD fellowship employment, your master's degree must be equivalent to a Danish master's degree. We encourage you to read more in the assessment database: https://ufm.dk/en/education/recognition-and-transparency/find-assessments/assessment-database. Please note that we might ask you to obtain an assessment of your education performed by the Ministry of Higher Education and Science."
We are looking for a highly motivated individual with a strong background/experience in:
Cultivation and maintenance of murine- and mammalian cell lines.
Purification of Human cells from blood.
Gene expression (q-RT-PCR and Affymetrix).
Protein assays (ELISA, ELISPOT, SDS-PAGE and Western Blot).
Flow cytometry.
Development of in vitro assays.
Laboratory Animal Science certificate – FELASA category C.
Other important criteria are:
Documented experience in working in a laboratory within the field of immunology.
Fluency in English.
Strong motivation and excellent scientific skills.
Professional qualifications relevant to the PhD program.
Good communication skills, both oral and written.
Place of employment
The place of employment is at Department of Immunology and Microbiology, Panum Institute, University of Copenhagen. We offer creative and stimulating working conditions in a dynamic and international research environment. Our research facilities include modern laboratories.
Terms of employment and employment
The employment as a PhD fellow is a full time (37 working hours per week in average) and for 3 years.
It is conditioned upon the candidate's success­ful enrolment in the PhD school at the Faculty of Health and Medical Sciences, University of Copenhagen. This requires submission and acceptance of an application for the specific project formulated by the candidate.
The PhD study must be completed in accordance with The Ministerial Order on the PhD programme (2013) and the University's rules on achieving the degree. Salary, pension and terms of employment are in accordance with the agree­ment between the Ministry of Finance and The Danish Confederation of Professional Associations on Academics in the State. Depending on seniority, the monthly salary begins around DKK 27,871 / approx. EUR 3,741 (October 2021-level) plus pension.
Questions
For specific information about the PhD scholarship, please contact the principal supervisor.
General information about PhD programs at the Faculty of Health and Medical Sciences is available at the Graduate School's website: https://healthsciences.ku.dk/phd/guidelines/
Application procedure
Your application must be submitted electronically by clicking 'Apply now' below. The application must include the following documents in PDF format:
Motivated letter of application (max. one page).
CV incl. education, experience, language skills and other skills relevant for the position.
Master of Science diploma and transcript of records. If not completed, a certified/signed copy of a recent transcript of records or a written statement from the institution or supervisor will do.
Publication list (if possible).
Application deadline: 24 October 2021, 23.59 p.m. CET.
We reserve the right not to consider material received after the deadline, and not to consider applications that do not live up to the abovementioned requirements.
The further process
After the expiry of the deadline for applications, the authorized recruitment manager selects applicants for assessment on the advice of the hiring committee. All applicants are then immediately notified whether their application has been passed for assessment by an unbiased assessor.
The assessor makes a non-prioritized assessment of the academic qualifications and experience with respect to the above-mentioned area of research, techniques, skills and other requirements listed in the advertisement.
Once the assessment work has been completed each applicant has the opportunity to comment on the part of the assessment that relates to the applicant him/herself.
You can read about the recruitment process at http://employment.ku.dk/faculty/recruitment-process/
The applicant will be assessed according to the Ministerial Order no. 242 of 13 March 2012 on the Appointment of Academic Staff at Universities.
The University of Copenhagen wishes to reflect the surrounding community and invites all regardless of personal background to apply for the position.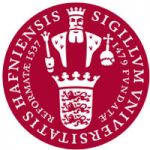 院校简介
哥本哈根大学坐落于丹麦王国首都哥本哈根,是丹麦最高学府,国际研究型大学联盟和欧洲研究型大学联盟成员。
查看院校介绍