项目介绍
Our Aim and Our Recent PhD Students' Placement
The PhD Finance programme provides solid training to PhD students for the investigation of issues relating to asset pricing and corporate finance. Our aim is to place graduates at research-oriented institutions as faculty members.
Our recent graduates have taken faculty positions at University of New South Wales, Australian National University, University of Adelaide, Erasmus University Rotterdam, Chinese University of Hong Kong, Hong Kong Polytechnic University, and top research universities in China including Central University of Finance and Economics, University of International Business and Economics, Shanghai University of Finance and Economics, Xiamen University, and Tongji University.Our Faculty and Publications
Using the UTD Top 100 Business School Research Rankings, during the recent five years period from 2009 to 2013, our Banking and Finance division was ranked among the World's Top 50 in terms of publications in the top three Finance journals.
As potential PhD student advisors, our faculty members have a solid reputation for quality work, and have published in major finance, economics, management, and accounting journals including Journal of Finance, Journal of Financial Economics, Review of Financial Studies, Journal of Financial and Quantitative Analysis, American Economic Review, Journal of Monetary Economics, Review of Economics and Statistics, Management Science, Journal of International Business Studies, Journal of Accounting and Economics, Accounting Review, and many other journals.
PhD students are well guided in this program. Close interaction with faculty members results in joint publications presented at top international conferences and published in major journals. Further information about our division and the research interests of the faculty members can be found at our division's page​.
What We Offer
We provide PhD core courses including asset pricing theory, empirical asset pricing, corporate finance theory, and empirical corporate finance. Students can also take courses in accounting, economics, econometrics, and statistics.
The Division of Banking & Finance, together with the Insurance Risk and Finance Research Centre (IRFRC)​, regularly sponsors seminars that discuss issues in current financial research. Renowned speakers are invited from U.S., Europe, and regional universities. Besides taking courses, PhD students are required to attend these seminars.
We subscribe to a large number of data bases, including CRSP, Compustat (Globalvantage), Capital IQ, PACAP, Datastream, SDC Platinum, CDA/Spectrum, Investest, Lexis-Nexis, and many others. Real-time data are available through our Reuters and Bloomberg terminals.
The school provides financial support to our doctoral candidates for participating in premier international conferences.

What We Look For
We look for talented individuals interested in excelling in financial research. The desired undergraduate training for doctoral candidates in Finance is in a quantitative discipline. Preferences may be given to applicants who have had some background knowledge in economics, mathematics, and basic accounting.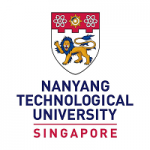 院校简介
南洋理工大学是新加坡的一所世界著名研究型大学。
查看院校介绍
相关项目推荐
KD博士实时收录全球顶尖院校的博士项目,总有一个项目等着你!