项目介绍
Function
Are you interested in the use of Baculoviral vectors for the production of gene therapy vectors? Do you wish to work on biotechnological solutions to efficiently produce viral vectors? Are you motivated to work in a team of scientists in an ambitious research consortium consisting of industrial and academic partners?
We have a PhD position at the Laboratory of Virology, in collaboration with VectorY, to design stable recombinant baculoviruses for the production of adeno-associated virus (AAV) vector particles in insect cells. Your work involves cloning, recombineering, generation of recombinant baculoviruses, cell culture and production of different AAV constructs. In addition to designing baculovirus expression vectors for optimized AAV production, you have the ambition to understand the fundamentals of baculovirus biology.
We are looking for a motivated and creative person with a passion for doing research and an MSc degree in virology, molecular biology, biotechnology or microbiology. As a successful PhD candidate, you will become part of an enthusiastic team active in research and teaching in the field of plant, insect, animal and human virology. You will work at the Laboratory of Virology as part of a research consortium also including scientists from VectorY and Bioprocess Engineering (BPE) at WU. You will also perform part of the studies at VectorY in Amsterdam. You closely collaborate with the PhD candidate appointed at BPE on this project working on process development.
About the project:
The Dutch company VectorY (www.vectorytx.com) develops therapeutic solutions by combining gene therapy with the therapeutic potential of antibodies. The novel AAV based vectorized antibody & gene therapy platform plays a crucial role in this field. The PhD project 'Development & characterization of baculovirus stable genome seeds for AAV production' is a research collaboration between VectorY, the Bioprocess Engineering group at WU (www.bpe.wur.nl) and the Laboratory of Virology at WU (www.vir.wur.nl). You will be supervised by Prof. Monique van Oers, Dr. Gorben Pijlman, Dr. Dirk Martens in collaboration with experts from VectorY.
Function Requirements
You have:
a completed MSc degree in virology, molecular biology, biotechnology or microbiology;
knowledge of virology at MSc level;
a curious nature and passion for doing research, as exemplified by an outstanding BSc/MSc thesis and/or internship;
the ability to perform independent lab work, and affinity for the collaborative nature of this project;
excellent English language proficiency (a minimum of CEFR C2 level). For more information about this proficiency level, please visit our special language page;
proven experience at BSLI/II in working with viruses, viral vectors and/or cell cultures;
previous experience with molecular biology techniques (gene design, cloning, recombineering, sequencing, bioinformatics, crispr-cas).
Conditions of employment
Wageningen University & Research offers excellent terms of employment. A few highlights from our Collective Labour Agreement include:
sabbatical leave, study leave, and paid parental leave;
working hours that can be discussed and arranged so that they allow for the best possible work-life balance;
the option to accrue additional holiday hours by working more, up to 40 hours per week;
there is a strong focus on vitality and you can make use of the sports facilities available on campus for a small fee;
a fixed December bonus of 8.3%;
excellent pension scheme.
In addition to these first-rate employee benefits, you will of course receive a good salary. Depending on your experience, we offer a competitive salary between € 2.790,- and € 4.402,-for a full-time working week of 38 hours, in accordance with the Collective Labour Agreements for Dutch Universities (CAO-NU) (scale 10). We offer a 0.8-1.0 fte appointment, first for 1 year with an extension for a total of 4 years (based on 1.0 fte) upon a positive evaluation.
Wageningen University & Research encourages internal advancement opportunities and mobility with an internal recruitment policy. There are plenty of options for personal initiative in a learning environment, and we provide excellent training opportunities. We are offering a unique position in an international environment with a pleasant and open working atmosphere.
You are going to work at the greenest and most innovative campus in Holland, and at a university that has been chosen as the "Best University" in the Netherlands for the 16th consecutive time.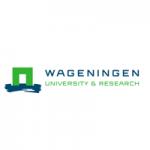 院校简介
瓦格宁根大学是一所以农学著称的世界顶尖研究型高等学府。
查看院校介绍
相关项目推荐
KD博士实时收录全球顶尖院校的博士项目,总有一个项目等着你!