项目介绍
The Section for Autonomous Materials Discovery (AMD) at DTU Energy is looking for an outstanding candidate for a PhD position in the field of autonomous synthesis robotics for accelerated discovery of catalyst and battery materials. The AMD section covers competencies in atomic-scale simulations, machine learning, synthesis, and characterization of energy materials spanning wide range of applications including batteries and catalysts. Some of the relevant ongoing, ambitious projects include the AiMade (http://www.aimade.org/) and BIG-MAP (https://www.big-map.eu/) projects.
This PhD project is part of a broad initiative across DTU on digitalization, and the successful candidate will be actively involved in the work to further digitalization across DTU. The specific project aims to expand the expertise in autonomous synthesis robotics and characterization of energy materials, integrated with computational materials modeling and machine learning. The successful candidate will be working in close collaboration with the researchers at DTU Energy and DTU Elektro to develop and implement new AI-assisted software solutions; more specifically, using a synthesis robot to automate and accelerate the synthesis and characterization of new energy materials to accelerate the process of discovering optimal constituents and compositions of materials that yield the target properties.
Project descriptions
The successful candidate will develop and apply Bayesian optimization and active learning algorithms to design new materials for catalyst and battery applications. The developed algorithm/code will be uploaded to the robot system to guide which material to synthesize and test next in order to effectively map out the vast chemical space with the minimal number of experimentations. A closed-loop optimization procedure will be carried out using the developed algorithm, robotic synthesis/characterization, and computational simulation results to continuously update the information on the materials being investigated.
This project will run parallel with other PhD and postdoc projects involving various clean energy materials. Therefore, the project will be linked with other ongoing projects in a highly collaborative team.
Qualifications
The successful candidate will have obtained excellent grades in their Bachelor's and Master's educations. Hands-on experience with software development, preferably in Python, is required. Experience with machine learning, chemistry, or heterogeneous catalysis is considered an advantage. Furthermore, the candidate should be highly motivated, curious, and able to work independently and in teams with people with different professional backgrounds. Good communication skills in both spoken and written English are a requirement.
Approval and Enrolment
The scholarship for the PhD degree is subject to academic approval, and the candidate will be enrolled in one of the general degree programmes at DTU. For information about our enrolment requirements and the general planning of the PhD study programme, please see the DTU PhD Guide.
Assessment
The assessment of the applicants will be made by: Head of Section, Professor Tejs Vegge and Assistant Professor Jinhyun Chang (DTU Energy), and Professor Ole Ravn (DTU Elektro).
We offer
DTU is a leading technical university globally recognized for the excellence of its research, education, innovation and scientific advice. We offer a rewarding and challenging job in an international environment. We strive for academic excellence in an environment characterized by collegial respect and academic freedom tempered by responsibility.
Salary and terms of employment
The appointments will be for 3 years and be based on the collective agreement with the Confederation of Professional Associations. The allowance will be agreed upon with the relevant union.
The employment is expected to start 1 January 2022, or soon after that.
You can read more about career paths at DTU here.
Further information
If you need further information concerning these positions, please contact Prof. Tejs Vegge at teve@dtu.dk or assistant professor Jinhyun Chang at jchang@dtu.dk.
Please do not send applications to these e-mail addresses; instead apply online as described below.
If you are applying from abroad, you may find useful information on working in Denmark and at DTU at DTU – Moving to Denmark.
Application procedure
Please submit your online application no later than 31 October 2021 (Danish time).
Applications must be submitted as one PDF file containing all materials to be given consideration. To apply, please open the link "Apply online," fill out the online application form, and attach all your materials in English in one PDF file. The file must include:
A letter motivating the application (cover letter)
Curriculum vitae
Grade transcripts and BSc/MSc diploma
Excel sheet with translation of grades to the Danish grading system (see guidelines and Excel spreadsheet here)
You may apply prior to obtaining your Master's degree but cannot begin before having received it.
All interested candidates irrespective of age, gender, race, disability, religion or ethnic background are encouraged to apply.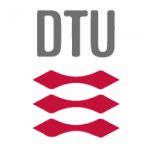 院校简介
丹麦技术大学坐落于北欧丹麦王国-哥本哈根大区,由著名物理学家奥斯特于1829年创建。
查看院校介绍