项目介绍
Do you want to impact sustainability of our modern society? TheCenter for Visualizing Catalytic Processes (VISION) strives at developing and applying a platform for visualizing catalytic nanoparticles and reactions at the atomic-level. VISION combines cutting-edge atomic-resolution electron microscopy, micro-electro-mechanical-systems, nanoparticle synthesis and theoretical modelling to relate the atomic-scale structure, dynamics and functions of single nanoparticles in the thermal catalysis and electrocatalysis needed to tackle the environmental challenge of our time.
Responsibilities and qualifications
You will work quantitatively with atomic-resolution (scanning) transmission electron microscopy ((S)TEM) of single nanoparticles under catalytic reaction conditions. The primary tasks will be:
Establishing experimental imaging and spectroscopy schemes for retrieving structural, chemical and electronic information about single nanoparticles containing few to thousands of atoms.
Advancing protocols for detecting the pristine state of nanoparticles by modulating the electron beams in space and time.
Developing combined (S)TEM imaging and spectroscopy capabilities for operando studies of nanoparticles under catalytic reaction condition.
You will collaborate with VISION's five faculty members and a group of PhD students, postdocs and international leading scientists all working at the technological edge of modern electron microscopy for advancing catalysis science. In close interplay with complementary functionality measurements and theoretical modelling, you will contribute to elucidating how single nanoparticles catalyze chemical reactions at the atomic-level.
You must have a two-year master's degree (120 ECTS points) or a similar degree with an academic level equivalent to a two-year master's degree.
We favor candidates with a degree in physics, chemistry or materials science. The candidate should have experience in solid state physics, crystallography and atomic-resolution electron microscopy. Experience in scientific programming, e.g. using Python, is an advantage.
The candidate has obtained excellent grades in his/her Bachelor and Master educations, good communication skills in both spoken and written English, and experience in working independently and in teams.
Approval and Enrolment
The scholarship for the PhD degree is subject to academic approval, and the candidate will be enrolled in one of the general degree programmes at DTU. For information about our enrolment requirements and the general planning of the PhD study programme, please see the DTU PhD Guide.
Assessment
The assessment of the applications will be made by Associate Professor Christian D. Damsgaard, Associate Professor Jakob Kibsgaard and Professor Stig Helveg, DTU Physics.
We offer
DTU is a leading technical university globally recognized for the excellence of its research, education, innovation and scientific advice. We offer a rewarding and challenging job in an international environment. We strive for academic excellence in an environment characterized by collegial respect and academic freedom tempered by responsibility.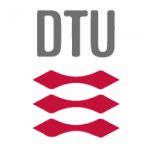 院校简介
丹麦技术大学坐落于北欧丹麦王国-哥本哈根大区,由著名物理学家奥斯特于1829年创建。
查看院校介绍