项目介绍
Job description
In this PhD project you will explore the combination of emerging data-driven Prognostics and Health Management (PHM) methods with physics-based models and periodical reliability assessments. The goal is to exploit the benefits of domain knowledge and information about regular inspections to improve the predictability accuracy and explainability of deep learning models for aircraft systems. The research developed should give a better understanding of the decisions and predictions of deep learning methods. Furthermore, the work should reflect on the interpretation of the predictions and failure diagnostic for the definition and scheduling of aircraft maintenance tasks. As a PhD candidate, you will work in collaboration with industry partners to develop innovative methodologies that can contribute to the reduction of unplanned downtime, extend component life, and optimize component replacement, working towards a more sustainable aviation.
Requirements
You should have a background in aerospace, mechanical or computer science engineering. Additional experience with artificial intelligence solutions and deep learning frameworks such as Tensor Flow and PyTorch is a plus.You should preferably have expertise on airline operations and maintenance planning and scheduling processes. Fluency in spoken and written English is mandatory.
Conditions of employment
TU Delft offers PhD-candidates a 4-year contract, with an official go/no go progress assessment after one year. Salary and benefits are in accordance with the Collective Labour Agreement for Dutch Universities, increasing from € 2434 per month in the first year to € 3111 in the fourth year. As a PhD candidate you will be enrolled in the TU Delft Graduate School. The TU Delft Graduate School provides an inspiring research environment with an excellent team of supervisors, academic staff and a mentor. The Doctoral Education Programme is aimed at developing your transferable, discipline-related and research skills.
The TU Delft offers a customisable compensation package, discounts on health insurance and sport memberships, and a monthly work costs contribution. Flexible work schedules can be arranged. For international applicants we offer the Coming to Delft Service and Partner Career Advice to assist you with your relocation.
TU Delft (Delft University of Technology)
Delft University of Technology is built on strong foundations. As creators of the world-famous Dutch waterworks and pioneers in biotech, TU Delft is a top international university combining science, engineering and design. It delivers world class results in education, research and innovation to address challenges in the areas of energy, climate, mobility, health and digital society. For generations, our engineers have proven to be entrepreneurial problem-solvers, both in business and in a social context. At TU Delft we embrace diversity and aim to be as inclusive as possible (see our Code of Conduct). Together, we imagine, invent and create solutions using technology to have a positive impact on a global scale.
Challenge. Change. Impact!
Faculty Aerospace Engineering
The Faculty of Aerospace Engineering at Delft University of Technology is one of the world's most highly ranked (and most comprehensive) research, education and innovation communities devoted entirely to aerospace engineering. More than 200 science staff, around 250 PhD candidates and over 2,700 BSc and MSc students apply aerospace engineering disciplines to address the global societal challenges that threaten us today, climate change without doubt being the most important. Our focal subjects: sustainable aerospace, big data and artificial intelligence, bio-inspired engineering and smart instruments and systems. Working at the faculty means working together. With partners in other faculties, knowledge institutes, governments and industry, both aerospace and non-aerospace. Working in field labs and innovation hubs on our university campus and beyond.
Click here to go to the website of the Faculty of Aerospace Engineering.
Additional information
The Air Transport and Operations section is a vibrant and youthful group of 20-30 enthusiastic staff members and PhDs with 50 MSc students per year. It develops innovative analytical models to address operational air transport problems, faced by, e.g., airports, airlines, maintenance service providers, aircraft manufactures or policy makers. The section currently plays a leading role in the European air transport research, closing collaborating with major European aviation stakeholders and participating in and coordinating several European research projects.
For more information, please contact Dr. Marcia Baptista – Assistant Professor, email: M.LBaptista@tudelft.nl
Application procedure
Are you interested in this vacancy? Please apply before December 9th 2021 via the application button and upload your CV, a cover letter, a list of courses in the BSc and MSc programme including grades, a list of published papers or reports, and the contact details of two references.
If your MSc diploma and transcript are not in Dutch or English and you will be the selected candidate, the TU Delft will ask you to deliver a certified translation.
For information about the application procedure, please contact Ms. Nathalie Zoet, Management Assistant, email: N.Zoet@tudelft.nl
A pre-employment screening can be part of the selection procedure.
You can apply online. We will not process applications sent by email and/or post.
Acquisition in response to this vacancy is not appreciated.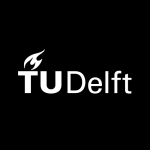 院校简介
代尔夫特理工大学是荷兰历史最悠久、规模最大、综合实力最强的理工大学,系欧洲顶尖工科联盟IDEA联盟成员。
查看院校介绍
相关项目推荐
KD博士实时收录全球顶尖院校的博士项目,总有一个项目等着你!