项目介绍
Climate warming is transforming the Arctic at an unprecedented rate. Previously barren landscapes are "greening" as a result of longer snow-free periods and increases in plant growth. Although the Arctic is warming almost everywhere, patterns of Arctic greening and changes in the Arctic biosphere are highly diverse. As Arctic landscapes continue to change, we need to understand the biological and physical-chemical feedbacks associated with the Arctic's transition into this novel state.
Project background
We are looking for a highly motivated PhD candidate to study plant-microbe interactions in the High-Arctic Svalbard Archipelago and northern Norway to determine the underlying interactions between plants, soils and microbial communities across geoclimatic gradients. The project is led by a consortium of researchers from ETH, WSL and NINA. More information can be found here.
Job description
Prof. Dr. Cara Magnabosco will be your primary supersvisor and your main responsibilities will be to assess microbial responses to warming across plant-soil systems and feedbacks to plant performance and biomass productivity. This includes the following tasks:
Characterise microbial community composition and evolution across geochemical gradients
Assess determinants of plant C input to soils at different developmental stages
Quantify effects of soil biota on plant performance under warming
Determine microbial responses to warming across plant-microbial-soil systems
Your profile
This position will require a several weeks of field work in the Arctic, controlled climate chamber experiments to disentangle the contribution of soil biota from effects of soil physicochemical properties on plant performance and metagenomic data analysis. Applicants are expected to have:
Background in computational biology and/or ecology
Understanding of soil property effects on biological processes (asset)
Laboratory experience
Ability to conduct large plant-microbial-soil system growth experiments
Ability to independently conduct statistical data analysis 
Fluent in English (oral and writing) and excellent communication skills 
Interested?
We look forward to receiving your online application with the following documents:
CV (including names of academic references)
Bachelors and Masters degree transcript
Please note that we exclusively accept applications submitted through our online application portal. Applications via email or postal services will not be considered.
Further information about the Geobiology group can be found on our website. Questions regarding the position should be directed to the primary supervisor Prof. Cara Magnabosco, cara.magnabosco@erdw.ethz.ch (no applications).
Applications will be reviewed from 25 October onwards until the position is filled.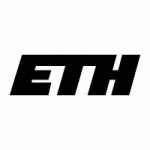 院校简介
苏黎世联邦理工是国际研究型大学联盟、全球大学高研院联盟、IDEA联盟成员,是闻名全球的世界顶尖研究型大学,连续多年位居欧洲大陆高校翘首。
查看院校介绍
相关项目推荐
KD博士收录了全球400所院校的博士项目,总有一个项目等着你!